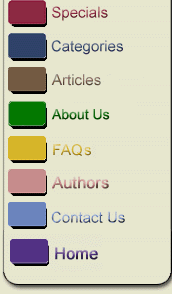 Mary Azarian
| | |
| --- | --- |
| | Caldecott Medalist, Mary Azarian, is a consummate gardener, an avid reader, a champion bridge player and of course, a skilled and original woodblock artist. She has lived in Vermont for more than thirty-five years and her prints of rural life, including those for her first book, A Farmer's Alphabet, can be found in homes and classrooms throughout the state. Many of her prints are heavily influenced by her love of gardening and her hundred-year-old farmhouse surrounded by gardens that reveal an artist's vision. |
| | |
| --- | --- |
| | Barn Cat pays no attention to the parade of crickets, swallows, puppies, and butterflies as they pass by from 1 to 10. What "could" she be looking for? Young readers will delight in the up-close, hand-colored woodcuts that give a cat's-eye view of the world. |
| | |
| --- | --- |
| | Often misunderstood in his time, Wilson Bentley took pictures that even today reveal two important truths about snowflakes: first, that no two are alike, and second, that each one is startlingly beautiful. His story, gracefully told by Jacqueline Briggs Martin and brought to life in Mary Azarian's lovely woodcuts, gives children insight into a soul who had not only a scientist's vision and perseverance, but a clear passion for the wonders of nature. |


Revealing the variety of life underground, the bright comfort of a greenhouse on a winter's day, or the anticipation of starting seeds indoors in early spring, this striking alphabet book celebrates the simple joys of gardening. Without forgetting the frustrations—the nibbling critters and the hot toil—or the wry, humorous moments in the garden, Mary Azarian's spare words and lovely woodcuts capture the essence of turning a plot of ground into flowers, vegetables, and trees. Insects, manure, and compost piles are as delightful as fountains and pumpkins and Queen Anne's lace.

Whether we are young or old, our gardens both exhaust and renew us. They are our source of magic and wonder, providing for us a way to live closer to the land and the rhythm of the seasons.

To Read a Bit About the Book
| | |
| --- | --- |
| | Two weeks seems like forever to Dossi Rabinowitz, a poor Jewish orphan from New York City who is sent by the Fresh Air Fund to a small Vermont town during the summer of 1910. With her journal as her closest companion, Dossi reflects on her struggle to understand her Christian host family and their rural community-and learns about the wonders not only of fireflies and stars but also of new friends and forgiveness. Weaving engaging historical details with resonant themes, Johanna Hurwitz's richly textured new novel will be welcomed by her legion of fans. |



Visits with the Amish: Impressions of the Plain Life
Paperback
Mary Azarian


Imagine living without electricity, automobiles, telephones, or television, living as our forefathers did 100 years ago--and as the Amish do today.

Visits with the Amish penetrates the closed society of Amish communities in Iowa and North Carolina. Step into the homes, shops, schools, and buggies of real Amish families, attend a church service and a quilting bee, experience the quiet rhythms of work and play among these deeply religious people.

No other book offers such a candid view inside the hidden world of the Amish. Also features woodcuts by Mary Azarian.


This is a story about a man who lives alone because he chooses to. In his cabin in the New England woods. He lives with his collection of old newspapers and carefully saved nails, his mule and his owl. His much-loved cousin, Nan, is just close enough for him to visit now and then. The Man Who Lives Alone leads a solitary life, quiet and content.

In simple, lyrical prose, Donald Hall creates a moving and believable portrait of this affectionate, eccentric man, from childhood to old age. We understand why he is the way he is, the names and pictures of his days, and finally, how those days will end. It's a story about self-sufficiency and about solitude, about the difference between loneliness and being alone, about living and about dying.


Ever since (and well before) Godine published her first book, A Farmer's Alphabet in 1981, Mary Azarian has been hard at work cutting basswood in the Northeast Kingdom of Vermont. Last year she was awarded what she richly deserves: the Caldecott Medal. This retrospective volume is not intended to illustrate particular story but to ranged (as seems logical to us) according to the seasons she celebrates in her art. In all, we have reproduced fifty of her hand-colored woodcuts in full color and an equal number in black and white. The book is large format because that is the way she works and that's what does her work justice. The text, written by her friend Lillias Hart, discusses not only her work but also what life is like in the rigorous reaches of Northern Vermont.

It would be unfortunate if Mary's achievement were relegated to the realm of "illustration." She is not an illustrator but an artist who works in wood, in a technique that has been all but forgotten by modern practitioners. She does it as well as anyone of her generation, and this ambitious, oversize book will show the full amplitude and genius of her work.

To Read a Bit About the Book