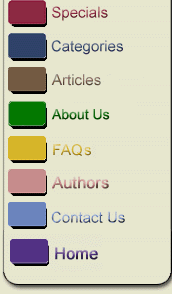 SignedEditions
SignedEditions' eclectic staff of quality professionals are committed to assuring the rights of customers and authors are respected and protected; the SignedEditions.net web site utilizes the best and most current technology, and new inventory is continuously made available to the customers. If for some reason you need help with writing, or you have a project where you need to express your opinion or describe a certain book, order-essays.com is your reliable assistant in writing quality content.
Janine J. Weins, Ph.D., Founder
In 1989 Janine opened the YOURidea Bookstore in Lebanon, N.H. The same year she was invited to host the popular morning radio program, Twin State Journal. Many of Janine's guests on Twin State Journal were authors who generously agreed to autograph their books for the bookstore's customers. In 1998 Janine initiated the development of the Internet web site SignedEditions.net so customers throughout the world could purchase autographed books.
The bookstore is called YOURidea because Janine, a Registered Patent Agent, started the bookstore with a commitment to sell books that could help individuals protect their creative ideas by filing for patent and trademark protection and registering copyrights. Janine has engineering degrees from The University of Michigan, Rensselear Polytechnic Institute and the Massachusetts Institute of Technology. Prior to opening YOURidea Bookstore, she worked for United Aircraft, Polaroid Corporation, Argonne National Laboratories and consulted to law firms in New York and Washington, D.C. For nearly a decade Janine wrote a weekly book review column that featured the literature inspired adventures of the fictional Elwood & Agnolia Bigelow.
Daniele Weisner, Web Mistress
Daniele Weisner is responsible for maintaining the SignedEditions.net web site. Daniele oversees the security protocols, uploads all site content, and on an ongoing basis researches and implements new Internet protocols to assure that SignedEditions.net utilizes the best of current technology. Daniele is the primary communication link between the SignedEditions staff and our web site host. Daniele has worked with Signed Editions since July of 1999. She began as a HTML programmer, responsible for creating and uploading author biographies and book descriptions. In July of 2000 she was promoted to webmaster. Her background includes customer service, research, problem solving, banking and accounting.
In addition to working with SignedEditions Daniele is the accounting and customer service manager for her family business. Daniele has a son, Gary who loves sports and riding his dirt bike is getting good grades in 7th grade. Daniele's five-year-old daughter, Madison, among inheriting her mother's intellect, curiosity and energy, goes to Kindergarden with her new friends.
Claire Monfette, Content Editor
Claire, who often says, "I loved English when I was in School." works for SignedEditions part time reviewing correspondence and web content. Without Claire's sharp pencil and quick mind what we write would have many more errors and might be hard to understand. Claire also is responsible for Signed Editions's online auction submissions. Claire's experience includes working with accounts receivable, accounts payable and customer service issues with the regions largest employer and more than a dozen years working for New Hampshire's largest mail order company, The Music Stand, during their most expansive period. Claire's work with the growth of the Music Stand's mail order business helped improve customer service and ordering procedures at SignedEditions.
Claire's full time employment is with one of the largest companies in the area where she is responsible for helping customers obtain custom products.
Michael J. Weins, Ph.D., J.D., Intellectual Property Consultant
Michael, who is an intellectual property attorney, consults to SignedEditions on matters relating to copyright protection. Michael has his doctorate from Harvard University and a law degree from Loyola University of Chicago. Michael is a member of the New York, Illinois, and Washington, D.C. bars.
Before going into private practice in 1983 Michael worked as a Patent Attorney for IBM and for Allied Chemical. IBM remains one of his clients. In addition to filing patent applications for small businesses and individual inventors, he manages trademark portfolios for several .com organizations and has filed copyright registration for software and printed text.
Susan Berry, Graphic Design Consultant
Sue illustrated and designed Signed Editions's new logo. Her business, Cottage in the Wood Design, has developed a full range of promotional materials for many small businesses including nonprofit groups, wineries, museums, architects, and centennial celebrations. "I work hard," says Sue, "to give people the best product possible but keep prices low. I go the extra mile to get them the better deal." Before starting her own business, Berry was a copywriter/layout artist for two large Boston retail ad agencies. She also designed marketing materials for educational book publisher Allyn & Bacon, Inc. Sue illustrated "Forever Green, The Dartmouth College Campus: An Arboretum of Northern Trees," by Mollie K. Hughes, which is one of the autographed books sold by Signed Editions. Her favored media are watercolor, ink and color pencil. Rich, brilliant, eye-catching color is her goal. Sue is a frequent contributor to many regional newspapers.
Elaine Stephenson, Database Consultant
Elaine developed the custom database for Signed Editions that maintiains inventory, author contact information and tracks customer sales. Elaine who has a Bachelor of Arts in History from the University of New Hampshire, began her career maintaining an inventory database as the manager of a video store. Currently, she is the office manager of an Intellectual Property Law office where she develops and maintains the client/docket database.
Elaine who enjoys movies and videos, spends many weekend and evening hours as a projectionist for Dartmouth College showing movies to students and members of the public.