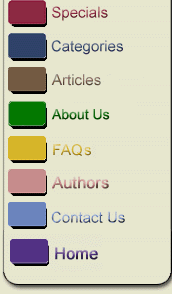 Janet Evanovich
| | |
| --- | --- |
| Janet Evanovich | Best selling author Janet Evanovich is the recipient of the Crime Writers Association's John Creasey Memorial, Last Laugh, and Silver Dagger awards, as well as the Left Coast Crime's Lefty award, and is the two-time recipient of the Independent Booksellers Association's Dilys award. Janet Evanovich lives in Hanover, New Hampshire, where, removed from the traffic of Trenton, New Jersey, she works on her Stephanie Plum adventures. To learn more about Janet Evanovich and see photographs of her family visit her web site, www.evanovich.com. |
| | |
| --- | --- |
| | Stephanie Plum, Trenton, New Jersey's favorite pistol-packing, condom-carrying bounty hunter, is back -- and on the trail of a revenge-seeking waitress who's skipped bail. With the help of 73-year-old Grandma Mazur, ex-hooker Lula, a transvestite musician named Sally Sweet, and the all-too-hospitable, all-too-sexy- Joe Morelli, Stephanie might just catch her woman. Then again, with more mishaps than there are exits on the Jersey Turnpike--including murders, firebombs, and Stephanie's arch-rival bounty hunter chasing after the same fugitive--Stephanie better watch her back big-time if she wants to live to crack this case. |
| | |
| --- | --- |
| | High fives all around! The New York Times best selling author of Four to Score puts Stephanie Plum, America's favorite bounty hunter, back behind the wheel in her fifth high-octane thriller. |


Bounty hunter Stephanie Plum and Trenton vice cop Joe Morelli join forces to find the madman killer who shot and barbecued the youngest son of international black-market arms dealer Alexander Ramos.

Carlos Manoso, street name Ranger, is caught on video just minutes before the crime occurs. He's at the scene, he's with the victim, and he's the number-one suspect. Ranger is former special forces turned soldier of fortune. He has a blue-chip stock portfolio and no known address. He moves in mysterious circles. He's Stephanie's mentor—the man who taught her everything she knows about fugitive apprehension. And he's more than her friend.

Now he's the hunted and Stephanie's the hunter, and it's time for her to test her skills against the master. But if she does catch him...what then? Can she bring herself to turn him in?


Semiretired mob guy Eddie DeChooch is caught trafficking contraband cigarettes through Trenton, New Jersey. When DeChooch fails to show for a court appearance, bond enforcement agent Stephanie Plum is assigned the task of finding him and dragging his decrepit ass back to jail. Not such an easy job, it turns out, since DeChooch has learned a lot of tricks over the years and isn't afraid to use his gun. He's already shot Loretta Ricci, an innocent old lady, and left her for worm food in his shed. He wouldn't mind shooting Stephanie next. Likeable losers (and Steph's former high school classmates) Walter "MoonMan" Dunphy and Dougie "The Dealer" Kruper have inadvertently become involved with DeChooch. They've gotten sucked into an operation that is much more than simple cigarette smuggling and holds risks far greater than anyone could have imagined.

When Dougie disappears, Steph goes into search mode. When Mooner disappears, she calls in the heavy artillery and asks master bounty hunter Ranger for help. Ranger's price for the job? One night with Stephanie, dusk to dawn. Not information she'd want to share with her sometime live-in roommate, vice cop Joe Morelli.

A typical dilemma in the world of Plum. And on the homefront, Stephanie's "perfect" sister, Valerie, has decided to move back to Trenton, bringing her two kids from hell with her. Grandma Mazur is asking questions about being a lesbian, and Bob, the bulimic dog, is eating everything in sight - including the furniture.

Mud wrestling, motorcycles, fast cars, fast food, and fast men. It's Seven Up. Absolutely Janet Evanovich at her very best.
| | |
| --- | --- |
| | In Hard Eight, Stephanie, Morelli, Ranger, Lula, Valerie, and Grandma Mazur are strapped in for the ride of their lives. Stephanie is hired to find a missing child. But things aren't always as they seem and Stephanie must determine if she's working for the right side of the law. Plus, there's the Morelli question: can a Jersey girl keep her head on straight when more than just bullets are aimed for her heart? And with the Plum and Morelli relationship looking rocky, is it time for Ranger to move in for the kill? Janet Evanovich's thriller proves that Hard Eight will never be enough. |


It's four days before Christmas and things are not looking merry for fugitive apprehension agent Stephanie Plum. She hasn't got a tree. She hasn't bought any presents. The malls are jam-packed with staggering shoppers. There's not a twinkle light anywhere to be seen in her apartment.

And there's a strange man in her kitchen.

Sure, this has happened to Stephanie Plum before. Strangers, weirdos, felons, creeps, and lunatics are always finding their way to her front door. But this guy is different. This guy is mysterious, sexy--and he has his own agenda. His name is Diesel and he is a man on a mission. Diesel is unlike anyone Stephanie has ever met before in her life. The question is, What does he want with her? Can he help her find a little old toy maker who has skipped out on his bail right before Christmas? Can he survive the Plum family holiday dinner? Can he get Stephanie a tree that doesn't look like it was grown next to a nuclear power plant? These questions and more are keeping Stephanie awake at night. Not to mention the fact that she needs to find a bunch of nasty elves, her sister Valerie has a Christmas "surprise" for the Plums, her niece Mary Alice doesn't believe in Santa anymore, and Grandma Mazur has a new stud muffin. So bring out the plastic reindeer, strap on your jingle bells, and get ready to celebrate the holidays--Jersey style.
| | |
| --- | --- |
| | A "saintly" old candy-store owner is on the lam--and bounty hunter extraordinaire Stephanie Plum is on the case. As the body count rises, Stephanie finds herself dealing with dead drug dealers and slippery fugitives on the chase of her life. With the help of eccentric friends and family, Steph must see to it that this case doesn't end up being her last... |
| | |
| --- | --- |
| | Stephanie Plum, Trenton, New Jersey's favorite pistol-packing, condom-carrying bounty hunter, is back -- and on the trail of a revenge-seeking waitress who's skipped bail. With the help of 73-year-old Grandma Mazur, ex-hooker Lula, a transvestite musician named Sally Sweet, and the all-too-hospitable, all-too-sexy- Joe Morelli, Stephanie might just catch her woman. Then again, with more mishaps than there are exits on the Jersey Turnpike -- including murders, firebombs, and Stephanie's arch-rival bounty hunter chasing after the same fugitive -- Stephanie better watch her back big-time if she wants to live to crack this case. |


Bounty hunter Stephanie Plum debuted in Janet Evanovich's award-winning One for the Money. Now she's back, packing a whole lot of attitude--not to mention stun guns, defense sprays, killer flashlights and a .38 Smith & Wesson--on the trail of Kenny Mancuso, a boy from the working-class burg of Trenton, who's just shot his best friend. Mancuso is fresh out of the army and suspiciously wealthy. He's also distantly related to Joe Morelli, a vice cop with ethics that lean towards the gray zone, a libido in permanent overdrive, and a habit of horning in on Stephanie's investigations.

Aided by her tough bounty hunter pal, Ranger, and her funeral-happy Grandma Mazur, Stephanie's soon staggering knee-deep in corpses and caskets, trying to shake Morelli...and stirring up a very nasty enemy....