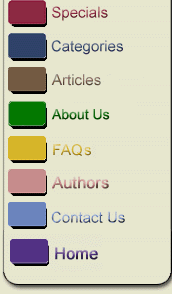 Jeff Shaara
Jeff Shaara was born in 1952 in New Brunswick, New Jersey. He grew up in Tallahassee, Florida, and graduated from Florida State University in 1974, with a degree in Criminology. From age 16, Jeff operated a rare coin business, first out of his home, then in a retail store. In 1974, he moved to Tampa, Florida, and the business expanded. Eventually, Florida Coin Exchange became one of the most widely known precious-metals dealers in Florida. In 1988, Jeff's father, Michael Shaara, died, and Jeff made the decision to sell his business, and take over the management of his father's estate.

In 1993, during production of the Turner film "Gettysburg," based on his father's classic novel, The Killer Angels, Jeff became friends with film director Ron Maxwell, who had been close to Michael Shaara for the many years it took to bring The Killer Angels to the screen. After the critical and commercial success of "Gettysburg," Maxwell approached Jeff about the possibility of continuing the story, finding someone to write a prequel and sequel to The Killer Angels. After some considerable soul-searching, Jeff decided to try to tackle the project himself. The decision was difficult in many ways, but most challenging because Jeff had no previous experience as a writer.

Two years later, Ballantine Books published Jeff's first novel, Gods and Generals, the prequel to his father's great work. Two weeks after its debut, Gods and Generals leapt onto the New York Times Bestseller List, and rode a fifteen-week wave as a national bestseller. Critics nationwide praised the book and Jeff's writing ability. No one was more surprised than Jeff himself. In 1998, the sequel, The Last Full Measure, was published, with the same result: Thirteen weeks on the New York Times Bestseller List, and universal praise from critics and fans nationwide.

Now a full time author, Jeff has recently completed his third novel for Ballantine, Gone for Soldiers, which will be released in the May 2000, and is beginning research on more historical projects.

Jeff, his wife Lynne, and their two cats divide their time between Florida and New York.



Gone For Soldiers: A Novel of the Mexican War
Hardcover
Jeff Shaara


It is 1847, Mexico, and the United States has sent its army to invade foreign soil for the first time. The story follows closely the experiences of two main characters. Robert E. Lee is a forty-year-old captain, who has built a solid reputation in the United States army for efficiency and excellence as an engineer, but who has never seen combat. His commanding officer is the grand old man of the army, "Old Fuss and Feathers", Major General Winfield Scott, who has come down from Washington to take command of the army's invasion of Vera Cruz. The ultimate goal is victory, by the capture of the capital of Mexico City, an overland march that will take Scott's army away from its supply line, and all communication with the hand-wringing government in Washington. And despite the arrogant assertions of their politicians, the Americans are up against a serious and dangerous enemy, the Mexican dictator Santa Anna, whose army greatly outnumbers Scott's meager force. But the commanding general will not be denied, and leads his men in one of the most daring campaigns in military history.

As the army moves inland, Lee performs with surprising heroism, demonstrating to Scott that it is the young West Point educated professional soldier who is the future of the army. Growing into the role as Scott's engineer and scout, Lee discovers the shocking brutality of war, and experiences combat and its consequences with old friends and new acquaintances, Thomas Jackson, Ulysses Grant, James Longstreet, George Meade, George Pickett, Joe Johnston, men whose names will rise in prominence in a very different war fourteen years later.