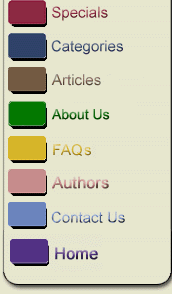 Elizabeth Peters
| | |
| --- | --- |
| Elizabeth Peters | Elizabeth Peters was born and brought up in Illinois and earned her Ph.D. in Egyptology from the University of Chicago's famed Oriental Institute. An Agatha Award--winning author, Ms. Peters was named Grandmaster at the inaugural Anthony Awards in 1986 and Grandmaster by the Mystery Writers of America at the Edgar Awards in 1998. She lives in an historic farmhouse in Frederick, Maryland, with six cats and two dogs. |


Egypt and her hoary secrets are no match for New York Times-bestselling Grandmaster Elizabeth Peters and her indomitable archaeologist sleuth Amelia Peabody. The sand-and-wind blown ambience of this strange and colorful world, the ancient enchantments and delicious menace are more vibrantly realized than ever in this thrilling new adventure that places the intrepid Amelia and her equally remarkable family in the dangerous path of an onrushing World War.

The pursuit of knowledge must never be deterred by Man's folly. So the close of 1914 finds Amelia Peabody and her husband Radcliffe Emerson back in Egypt for another season of archaeological excavation--despite the increasing danger of an attack on the Suez Canal and on Egypt itself. Trouble is brewing in Cairo and the defiantly pacifist stance of Amelia and Emerson's headstrong son Ramses is earning the young man the derision, and much worse, of the British expatriate community. Meanwhile, the charismatic nationalist el Wardani is said to be fomenting insurrection in the ancient city. And since there is no way to stand outside the political hurricane that is suddenly threatening their lives, Amelia plunges directly into it.

When el Wardani escapes a police dragnet, thanks to the direct intervention of Amelia and Emerson, the family's stake in a perilous game is raised considerably. But it's Ramses' strange secret role in it that could truly bring ruin down upon all their heads. However, there is more than intrigue and espionage, plots and counterplots, at work here. For an artifact uncovered at a Giza dig--an exquisite sculpture found where it ought not to be confirms Amelia's most unsettling suspicion: that the chaos consuming Cairo has masked the nefarious re-emergence of Amelia's villainous archnemesis, Sethos, the Master Criminal.

The extraordinary Elizabeth Peters raises exotic intrigue to a new level with He Shall Thunder in the Sky. If you have never before experienced Amelia and her singular clan, prepare to be enthralled by the droll wit, the richly evoked locale, and a story that twists sensuously and mysteriously like an asp writhing beneath the desert sun. And longtime devotees will relish the return of dear friends--and await the resolution of a love affair that may change the Emersons' destiny forever.


A new year, 1917, is dawning, and the Great War that ravages the world shows no sign of abating. Answering the siren call of Egypt once more, Amelia Peabody and her family arrive at their home in Luxor to learn of a new royal tomb ransacked by thieves. Soon an even more disturbing outrage concerns the intrepid clan of archaeologists: the freshly and savagely slain corpse of a thief defiling the ancient burial site.

Yet this is nothing compared with the lethal fate that threatens Ramses. Besieged by the British and defended by formidable Turkish and German forces, the fortified seaport of Gaza guards the gateway to the Holy Land. Answering a call he cannot refuse from British military intelligence, Ramses must journey to this ancient, fabled city to undertake a mission as personal as it is perilous. Death will surely be his lot if he is caught or exposed. Meanwhile, Ramses's wife, Nefret, guards a secret of her own....

Once again the incomparable and bestselling author whom the Washinton Post hails as "the grande dame of historical mystery" carries us to a breathtaking realm of ancient wonders and crumbling splendor--from the hectic bustle of the Cairo markets to remote, sand-swept corners of the Egyptian desert where the gods of antiquity sleep. Returning visitors to the world of Amelia Peabody will be enthralled by the latest mesmerizing adventure from the award-winning grandmaster, and newcomers will succumb to her wiles as they are caught up in the tantalizing spell of the remarkable Elizabeth Peters and The Golden One.


What could be more intriguing to Amelia Peabody and her irresistible, irascible husband, Emerson ("the Father of Curses"), than meeting a masked stranger who offers to show them an Egyptian queen's lost tomb? The mysterious disappearance of that midnight visitor before he can disclose the secret!

Thus begins Amelia's newest adventure along the Nile. Helped or hampered by two teenagers, their son Ramses and their beautiful ward, Nefret, the Emersons set sail for Thebes to find the hidden tomb of Queen Tetisheri. With them is a timid (or is she?) governess named Miss Marmaduke. Soon to join the expedition are Amelia's sister- and brother-in-law, Evelyn and Walter, whose marriage is going through a rocky patch.

As usual, archaeology is only one of Amelia's concerns, as the Emersons encounter murderers, kidnappers, grave robbers and ancient Egyptian curses. The tomb, of course, will hold a stunning surprise. And the Hippopotamus Pool? It's an ancient Egyptian story of war and wits that Amelia is translating...and that alerts her to a hippo of a different stripe: a nefarious, overweight art dealer who may become her next archenemy. Or perhaps not--for another nemesis is lurking under the Saharan sun, a master of disguises, a caliph of crime, a veritable vizier of villainy. Will Amelia meet her match? You must read on and see...in The Hippopotamus Pool, a tour de force of parody and outstanding suspense by the incomparable Elizabeth Peters.