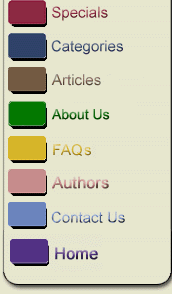 James Patterson
James Patterson

After initially being turned down by twenty-six publishers, James Patterson's first novel, The Thomas Berryman Number, was published and went on to win the Edgar Award for Best First Mystery Novel. The year was 1976, and he was just twenty-seven years old.

Twenty-three years later, Patterson has penned over one-half dozen novels and has created one of America's most memorable modern heroes, Alex Cross. With the publication of the bestseller Along Came a Spider in 1993, Patterson's popularity as a mastermind of page-turning thrillers was set. Kiss the Girls followed and was turned into a major motion picture by Paramount starring the inimitable Morgan Freeman as Alex Cross.

Patterson grew up in Newburgh, New York, fifty miles north of New York City where he currently resides. Valedictorian of the class of '65 at St. Patrick's, a Christian Brothers school, Patterson majored in English at Manhattan College. Patterson who says he "lives full-time" is also chairman of J. Walter Thompson North America.


1st to Die is a dazzlingly powerful new thriller by master suspense novelist James Patterson, the #1 bestselling author of Kiss the Girls and Along Came a Spider.

Four women-four friends-share a determination to stop a killer who has been stalking newlyweds in San Francisco. Each one holds a piece of the puzzle: Lindsay Boxer is a homicide inspector in the San Francisco Police Department, Claire Washburn is a medical examiner, Jill Bernhardt is an assistant D.A., and Cindy Thomas just started working the crime desk of the San Francisco Chronicle.

But the usual procedures aren't bringing them any closer to stopping the killings. So these women form a Women's Murder Club to collaborate outside the box and pursue the case by sidestepping their bosses and giving one another a hand.

The four women develop intense bonds as they pursue a killer whose crimes have stunned an entire city. Working together, they track down the most terrifying and unexpected killer they have ever encountered-before a shocking conclusion in which everything they knew turns out to be devastatingly wrong.

Full of the breathtaking drama and unforgettable emotions for which James Patterson is famous, 1st to Die is the start of a blazingly fast-paced and sensationally entertaining new series of crime thrillers.


The sensational killings that have rocked San Francisco appear to be unrelated except in their brutality. But detective Lindsay Boxer senses there's some thread connecting them all. She calls her friends in the Women's Murder Club together to see if they can discover what it is. Surely some clue has been overlooked by their bosses and male colleagues.

Working with Chronicle reporter Cindy Thomas, Assistant District Attorney Jill Bernhardt, and medical examiner Claire Washburn, Lindsay discovers that there is indeed a link. The victims were of different ages, lived in different locations, and were killed with different weapons. But each had a close relative in a particular profession, a profession that sends a chill through Lindsay's heart.

The partners in the Women's Murder Club realize that this killer is after something unspeakable, something deeper than revenge, and that the next target could be one of them. They deduce where the killer is likely to strike next and bait a trap that can't be resisted. But if their calculation is wrong, the consequences will be lethal. And there will be no second chance.


Detective Alex Cross must confront his most terrifying nemesis ever—and his own deepest fears—in this electrifying new thriller from the master of suspense, James Patterson.

Alex Cross has never believed in vampires. But when two joggers are found slain in a manner that suggests a macabre ritual, he has to reconsider. Someone believes in vampires enough to have committed a series of bizarre murders that appear to be the work of one. Local police are horrified, and even the FBI is baffled.

Cross takes on the case and plunges into a netherworld of secret clubs and role-players, a world full of poseurs and playactors—and someone demented enough to have crossed the line from dark ritual to real blood. At the same time, a lethal super-criminal from Cross's past known as the Mastermind is stalking him, taunting him, and threatening everything he holds dear. Cross has never been closer to defeat, or in greater danger. In a shocking conclusion, Alex Cross must survive a deadly confrontation—only to discover at last the awful secret of the Mastermind.


In this heart-pounding but touching romantic thriller, Detective Alex Cross pursues the most complex and brilliant killer he's ever confronted - a mysterious criminal who calls himself the Mastermind. In a series of crimes that has stunned Washington, D.C., bank robbers have been laying out precise demands when they enter the building - and then killing the bank employees and their families if those instructions are not followed to the letter.

Detective Alex Cross takes on the case, certain that this is no ordinary bank robber at work - the pathological need for control and perfection is too great. Cross is in the midst of a personal crisis at home, but the case becomes all-consuming as he learns that the Mastermind is plotting one huge, last, perfect crime.

With twists and reversals that only the mind of James Patterson could create, Roses Are Red is by far the most explosive, surprising, and fast-paced novel of his extraordinary career.


Frannie O'Neill is a young and talented veterinarian living in Colorado. Plagued by the mysterious murder of her husband, David, a local doctor, Frannie throws herself into her work. It is not long before another bizarre murder occurs and Kit Harrison, a troubled and unconventional FBI agent, arrives on her doorstep.

Late one night, near the woods of her animal hospital, Frannie stumbles upon a strange, astonishing phenomenon that will change the course of her life forever....

Her name is Max.

With breathtaking energy, eleven-year-old Max leads Frannie and Kit to uncover one of the most diabolical and inhuman plots of modern science. When the Wind Blows is as unique a story as has ever been told, filled with suspense and passion. This is by far James Patterson's best book to date.


Katie Wilkinson has found her perfect man at last. He's a writer, a house painter, an original thinker - everything she's imagined she wanted in a partner. But one day, without explanation, he disappears from her life, leaving behind only a diary for her to read.

This diary is a love letter written by a new mother named Suzanne for her baby son, Nicholas. In it she pours out her heart about how she and the boy's father met, about her hopes for marriage and family, and about the unparalleled joy that having a boy has brought into her life. As Katie reads this touching document, it becomes clear that the lover who has just left her is the husband and father in this young family. She reads on, filled with terror and hope, as she struggles to understand what has happened - and whether her new love has a prayer of surviving.

Written with James Patterson's perfect pitch for emotion and suspense, Suzanne's Diary for Nicholas captures beautifully the joys of a new family even as it builds to an overwhelmingly moving climax. This is an unforgettable love story, at once heartbreaking and full of hope.


Jack Mullen is in law school in New York City when the news comes that his brother, Peter, has drowned in the ocean off East Hampton. Jack knows his brother practically grew up in the water, and that this couldn't be an accident. Someone must have wanted his brother dead.

But the police say otherwise. As Jack tries to uncover details of his brother's last night, he confronts a maddening barricade of lawyers, police, and paid protectors who separate the wealthy summer residents from local workers like Peter. Motivated by a hundred forms of grief, Jack rallies his hometown friends to help him find the truth of Peter's death-no matter how rich or corrupt the people who stand in their way.

Jack's relentless crusade puts him into a head-on collision with one of the most powerful and ruthless men in New York, a man who wipes out resistance with a snap of his fingers. As it unfolds that his brother was involved with some of the richest women and men in America-in ways Jack never imagined-his dream of justice fades. Only if he can somehow beat the rich at their own game will he be able to avenge his brother.

The Beach House is a breathtaking legal thriller of deceit and revenge-with a finale so shocking, it could only have come from the mind of James Patterson.
| | |
| --- | --- |
| | Gary Soneji is a mild-mannered mathematics teacher at a Washington, D.C., private school for the children of the political and social elite. He's so popular that the kids all call him "Mr. Chips." And he's very, very smart. Growning up, he always knew he was smarter than the rest of them-he knew that the Great Ones always fooled everybody. He kidnaps Maggie Rose, the golden-haired daughter of a famous movie actress, and her best friend, Shrimpie Goldberg, the son of the secretary of the treasury, right out from under the noses of their two Secret Service agents. But Gary Soneji is not surprised at his skill. He's done it before. Hundreds of times before. |
| | |
| --- | --- |
| | First came the stunning number-one bestseller Along Came a Spider. Now comes the scariest, most unforgettable novel in several years. In Los Angeles, a reporter investigating a series of murders is killed. In Chapel Hill, North Carolina, a beautiful medical intern suddenly disappears. Washington D.C.'s Alex Cross is back to solve the most baffling and terrifying murder case ever. Two clever pattern killers are collaborating, cooperating, competing--and they are working coast to coast. |
| | |
| --- | --- |
| | Someone has killed one of the most powerful men in the U.S. Senate--and the whole world is watching. Someone has murdered a small black girl on the mean streets of Washington--and no one seems to care. But only D.C. homicide cop Alex Cross suspects that the evil striking down both the high and the lowly wears the same shocking face. From James Patterson, the sensational author of the bestsellers Kiss the Girls and Along Came a Spider, comes Jack & Jill, the #1 thriller that breaks all the rules-and shatters every nerve. |
| | |
| --- | --- |
| | The breathtaking suspense of Kiss the Girls and the authenticity of N.Y.P.D. Blue: Welcome to James Patterson's classic superthriller, Black Friday. A courageous federal agent, a powerful and resourceful woman lawyer--only they can possibly stop the unspeakable from happening. New York City is under siege by a secret militia group--and that's just the beginning of the relentless terror of Black Friday. |
| | |
| --- | --- |
| | A stunningly brilliant psychopathic killer who has skillfully elluded the police from London to Paris to New York. A beautiful woman journalist suddenly in grave danger. An unorthodox New York detective whose motive for stopping the killer couldn't be more personal or emotional. |