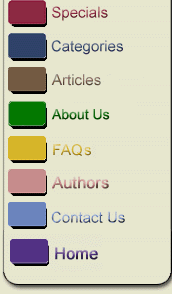 Robert Parker
Robert B. Parker has assumed the mantle of the dean of American crime fiction. His novels featuring the wise-cracking, street-smart Boston private eye Spenser have earned him a devoted following and reams of critical acclaim, typified by R.W.B. Lewis's comment, "We are witnessing one of the great series in the history of the American detective story" (The New York Times Book Review). G.P. Putnam's Sons released Hugger Mugger in April 2000, featuring the return of Spenser.

Parker's other works include the classic Poodle Springs, a novel completed from an unfinished manuscript begun by the late Raymond Chandler. Parker went on to write Perchance to Dream, the sequel to Raymond Chandler's The Big Sleep. Ironically, Parker wrote about Chandler in a chapter of his doctoral thesis about the evolution of the American hero, beginning with the colonial period and ending with the twentieth century mystery writers. As fate would have it, Parker has become one of the best of them: "Robert B. Parker has taken his place beside Dashiell Hammett, Raymond Chandler, and Ross MacDonald" (The Boston Globe).


Ellis Alves is no angel. But his lawyer says he was framed for the murder of college student Melissa Henderson...and asks Spenser for help.

From Boston's back streets to Manhattan's elite, Spenser and Hawk search for suspects, including Melissa's rich-kid, tennis-star boyfriend. But when a man with a .22 puts Spenser in a coma, the hope for justice may die with him...
| | |
| --- | --- |
| | "Parker says he'll keep writing Spenser novels as long as the public wants to read them, which probably means he'll need to keep writing them for the rest of his life. 'Spenser is the very model of a modern major shamus,'" proclaimed The Boston Globe of Robert B. Parker's most recent New York Times bestseller, Sudden Mischief. With Hush Money, Parker adds another classic to the legendary series, with a morally complex tale that pits the burly Boston P.I. and his redoubtable cohort, Hawk, against local intellectual heavyweights. When Robinson Nevins, the son of Hawk's boyhood mentor, is denied tenure at the University, Hawk asks Spenser to investigate. It appears the denial is tied to the suicide of a young gay activist, Prentice Lamont. While intimations of an affair between Lamont and Nevins have long fed the campus rumor mill, no one's willing to talk, and as Spenser digs deeper he is nearly drowned in a multicultural swamp of politics: black, gay, academic, and feminist. At the same time, Spenser's inamorata, Susan, asks him to come to the aid of an old college friend, K. C. Roth, the victim of a stalker. Spenser solves the problem a bit too effectively, and K.C., unwilling to settle for the normal parameters of the professional/client relationship, becomes smitten with him, going so far as to attempt to lure him from Susan. When Spenser, ever chivalrous, kindly rejects her advances, K.C. turns the tables and begins to stalk him. Then the case of Robinson Nevins turns deadly. It is, Spenser discovers, only the tip of the iceberg in a great conspiracy to keep America white, male, and straight. Spenser must call upon his every resource, including friends on both sides of the law, to stay alive. |
| | |
| --- | --- |
| | "Robert B. Parker has always been a master of razor-sharp and witty dialogue, hard-driving suspense and memorable characterization," says the Houston Chronicle. With both the classic Spenser series and the more recent Jesse Stone novels, Parker's spare prose and tight storytelling have earned him critical praise and popular success in equal measure. In Family Honor, he creates an entirely new character--young, smart, and, for the first time, female. Her name is Sunny Randall, a Boston P.I. and former cop, a college graduate, an aspiring painter, a divorcee, and the owner of a miniature bullterrier named Rosie. Hired by a wealthy family to locate their teenage daughter, Sunny is tested by the parents' preconceived notion of what a detective should be. With the help of underworld contacts she tracks down the runaway Millicent, who has turned to prostitution, rescues her from her pimp, and finds herself, at thirty-four, the unlikely custodian of a difficult teenager when the girl refuses to return to her family. But Millicent's problems are rooted in much larger crimes than running away, and Sunny, now playing the role of bodyguard, is caught in a shooting war with some very serious mobsters. She turns for help to her ex-husband, Richie, himself the son of a mob family, and to her dearest friend, Spike, a flamboyant and dangerous gay man. Heading this unlikely alliance, Sunny must solve at least one murder, resolve a criminal conspiracy that reaches to the top of state government, and bring Millicent back into functional young womanhood. |


"It's easy to see why Parker's snappy banter and cynical eye have kept fans turning pages for 25 years . . . his wisecracks, combined with Parker's shorthand flair for scathing characterization, make for a satisfying read," said Entertainment Weekly of last year's Hush Money. Now Parker presents Spenser with a deceptively dangerous and multi-layered case: Someone has been killing racehorses at stables across the south, and the Boston P.I. travels to Georgia to protect the two-year-old destined to become the next Secretariat.

When Spenser is approached by Walter Clive, president of Three Fillies Stables, to find out who is threatening his horse Hugger Mugger, he can hardly say no: He's been doing pro bono work for so long his cupboards are just about bare. Disregarding the resentment of the local Georgia law enforcement, Spenser takes the case. Though Clive has hired a separate security firm, he wants someone with Spenser's experience to supervise the operation.

Despite a veneer of civility, Spenser encounters tensions beneath the surface southern gentility. The case takes an even more deadly turn when the attacker claims a human victim, and Spenser must revise his impressions of the whole Three Fillies organization--and watch his own back as well. With razor-sharp dialogue, eloquently spare prose, and some of the best supporting characters to grace the printed page, Hugger Mugger is grand entertainment.


Boston P.I. Spencer returns - heading west to the rich man's haven of Potshot, Arizona, a former mining town reborn as a paradise for Los Angeles millionaires looking for a place to escape the pressures of their high-flying lifestyles. Potshot overcame its rough reputation as a rendezvous for old-time mountain men who lived off the land, thanks to a healthy infusion of new blood and even newer money. But when this western idyl is threatened by a local gang - a twenty-first-century posse of desert rats, misfits, drunks, and scavengers - the local police seem powerless. Led by a charismatic individual known only as The Preacher, this motley band of thieves selectively exploits the town, nurturing it as a source of wealth while systematically robbing the residents blind.

Enter Spencer, who has been hired by the comely Mary Lou Buckman to investigate the murder of her husband. The Buckmans, a pair of L.A. transplants, moved to Potshot and started a modest outdoor tour service. It is Mary Lou's belief that when her husband refused to pay the Preacher and his men protection money, he was killed. Without any witnesses, Spenser has little to go on, and it's clear the local police chief won't be doing much to help. Calling on his own cadre of tried-and-true cohorts, including Vinnie Morris, Bobby Horse, Chollo, Bernard J. Fortunato, Tedy Sapp, and the redoubtable Hawk, Spenser must find a way to beat the gang at their own dangerous game.