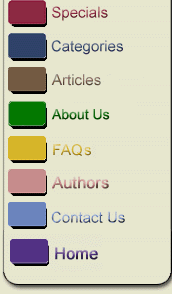 Fern Michaels
Fern Michaels

Fern Michaels isn't a person. I'm not sure she's an entity either since an entity is something with separate existence. Fern Michaels is what I DO. Me, Mary Ruth Kuczkir. Growing up in Hastings, Pennsylvania, I was called Ruth. I became Mary when I entered the business world where first names were the order of the day. To this day, family and friends call me Dink, a name my father gave me when I was born because according to him I was 'a dinky little thing' weighing in at four and a half pounds. However, I answer to Fern since people are more comfortable with a name they can pronounce.

As they say, the past is prologue. I grew up, got a job, got married, had five kids. When my youngest went off to kindergarten, my husband told me to get off my ass and get a job. Those were his exact words. I didn't know how to do anything except be a wife and mother. I was also a voracious reader having cut my teeth on The Bobbsey Twins, Nancy Drew, The Hardy Boys, Cherry Ames and the like. The library was a magical place for me. It still is to this day. Rather than face the outside world with no skills, I decided to write a book. For some reason that didn't intimidate me. As my husband said at the time, stupid is as stupid does. Guess what, I don't have that husband any more. Guess what else! I wrote sixty seven books, most of them New York Times Best Sellers.
| | |
| --- | --- |
| | Just in time for Mother's Day comes four of romance's bestselling and best-loved authors--Fern Michaels, Brenda Joyce, Bronwyn Williams and Denise Domning--contributing heartwarming original stories to this outstanding collection of love and family. |


It is a brilliantly sunny day in the mountains outside Atlanta. A beautiful two-year-old girl is left to nap in front of her family's gas station. Suddenly, a strange woman snatches her from her stroller and takes off. Barking furiously, the child's loyal golden retriever breaks its rope and chases the speeding car until it vanishes into the distance.

Growing up in a magnificent Charleston home, Jessie Roland wants for nothing. Her rich, indulgent father has filled her bedroom with expensive toys, and even brought her her own merry-go-around. And yet, she feels lost and unhappy. Sheltered by her frantically over-protective mother, Thea, who forbids her from having friends and never lets her out of her sight, Jessie yearns to be like other kids. But as she grows into young adulthood, her family's stifling possessiveness feeds her feelings of loss and desolation and fuels the terrible dreams from which she wakes screaming, night after night.

Not until she is nineteen will Jessie finally find a way to break free. Refusing to touch the Roland money, she relies on her own savings to make her escape to Washington, D.C., where no one knows her and where, as assistant to prominent Texas senator Angus Kingsley, she will soon be swept into a whirlwind marriage to his handsome, irresistible charming son. But as the senator's dazzling political career collapses in scandal, her marriage turns ugly and abusive, and her best friend, the irrepressible Sophie, succumbs to her own cruel demons. Jessie is once again haunted by dreams of lost happiness, of simple, tender gestures buried deep in her memory. Only in Lucas Palmer, the reclusive Texas rancher with a golden retriever named Buzz, will she discover the strength she needs to penetrate the darkness.

Finders Keepers is Jessie's story—the story of a child stolen from a poor but loving home of a woman lost in a life that is not her own, of a family shattered by the bitter secret of an unspeakable crime that happened so long ago. In Jessie, Fern Michaels has created an indomitable character who must rip the veil of every illusion before she can reclaim her life, and who must journey through a maze of heartbreak and loss before she can find her way back to the place she can truly call home.


On the eve of her wedding to wealthy local scion Wyn Archer, Callie Parker wanted for nothing. Raised on her father Clemson's South Carolina plantation, she was accustomed to a world of privilege in which her every desire was fulfilled. Life with Wyn promised to be a delightful whirl of luxury, beginning with their wedding. And that day would not be complete without the three people who had grown up with Callie under the sheltering branches of the angel oaks at Parker Manor.

There was Bode Jessup, part brother and part idol to Callie, whom her father rescued from an orphanage. She wanted one last chance to say goodbye to the boy who had grown into a successful lawyer—and a wildly attractive man. Next was Brie Canfield, the freckle-faced waif whose dreams had come true when Clemson welcomed her into his elegant house as a playmate for Callie. Now an FBI agent with a life of her own, Brie welcomed a trip back to the only place she had ever thought of as home. Last was Sela Bronson, another impoverished child starved for love and grateful for the family she'd found at Parker Manor. An unhappy marriage was only one reason she wanted to return to the plantation where her earliest fantasies of love and happiness had been born.

Now Callie's childhood companions are gathering at Parker Manor to celebrate her new joy, and to relive the charmed years they spent before adult life made its demands. Yet they cannot imagine the tragedy that awaits them. A terrible accident leaves Callie in a coma—and Bode, Brie, and Sela unprepared for the shocking truths that surface in the wake of the crash. As the trio of friends discover how little they know of their beloved yesterdays, one woman's darkest secret threatens to tear them apart.

Full of insight and rich with memorable characters, Yesterday takes readers deep into the hidden places of the heart, where the past holds one too many illusions. Join Bode, Brie, and Sela as they cast off the last remnants of childhood and lead each other to a new understanding of family, friendship...and the kind of love that survives the test of time.


With her parents gone, her twin sister, Kitty, about to be married, and no hint of Mr. Right on the horizon, Josie Dupré is lonesome. Luckily, she has her booming New Orleans catering business to keep her busy, and her fluffy white dog, Rosie, to keep her company.

Then, with all the subtlety of Bourbon Street at Mardi Gras, a jumbo-sized rogue of a Boxer destroys Josie's flowering windowboxes, and in the process, brazenly captures petite Rosie's undying devotion. Now that Rosie and the aptly-named Zip are an item, Josie finds herself an unwilling chaperone—and doing her best to avoid Zip's owner, the irritatingly appealing Paul Brouillette.

Anyone can see that the wealthy, sexy Paul is little more than a love 'em and leave 'em Cajun playboy. He's all for l'amour, but Josie has no intention of falling for him. Still, ever since Paul came into her life, strange things have been happening. She hears music that isn't there. Then she smells her mother's favorite cologne in an empty room. Maybe her mom's trying to send her a message. Something about finding love where you least expect it…and listening to your heart.
| | |
| --- | --- |
| | Plain Jane is Fern Michaels's greatest triumph yet--the tale of an "ugly duckling" who transforms herself into a successful psychotherapist, wins the love of a wonderful man, and unearths and solves a shocking crime. Jane has never forgotten Michael Sorenson, her drop-dead gorgeous high school crush. But now he's walked back into her life, offering her the chance to become a truly extraordinary woman . . . if she dares. |