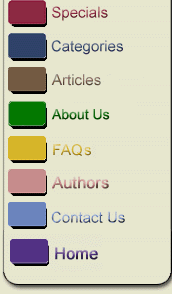 Peter Mayle
| | |
| --- | --- |
| | Peter Mayle spent fifteen years in the advertising business, first as a copywriter and then as a reluctant executive, before escaping Madison Avenue in 1975 to write educational books for children. In 1990, Mr. Mayle published A Year in Provence, which became an international bestseller. He is also the author of Toujours Provence, Hotel Pastis, A Dog's Life, Anything Considered and Chasing Cezanne. In addition to writing books which have been translated into more than twenty languages, Mayle has contributed to the Sunday Times, Financial Times, Independent, GQ and Esquire. He and his wife and two dogs live in the South of France. |


They had been there often as tourists. They had cherished the dream of someday living all year under the Provencal sun. And suddenly it happened.

Here is the month-by-month account of the charms and frustrations that Peter Mayle and his wife—and their two large dogs-experience their first year in the remote country of the Luberon restoring a two-centuries-old stone farmhouse that they bought on sight. From coping in January with the first mistral, which comes howling down from the Rhone Valley and wreaks havoc with the pipes, to dealing as the months go by with the disarming promises and procrastination of the local masons and plumbers, Peter Mayle delights us with his strategies for survival. He relishes the growing camaraderie with his country neighbors—despite the rich, soupy, often impenetrable patois that threatens to separate them. He makes friends with boar hunters and truffle hunters, a man who eats foxes, and another who bites dentists; he discovers the secrets of handicapping racing goats and of disarming vipers. And he comes to dread the onslaught of tourists who disrupt his tranquillity.

In this often hilarious, seductive book Peter Mayle manages to transport us info all the earthy pleasures of Provencal life and lets us live vicariously in a tempo governed by seasons, not by days. George Lang, who was smitten, suggests: "Get a glass of marc, lean back in your most comfortable chair, and spend a delicious year in Provence."
| | |
| --- | --- |
| | Bennett is an English expatriate living in France with a champagne taste and a beer bankroll. Happy-go-lucky and a bit roguish, he places an ad in the International Herald Tribune offering his services--any services. He pursues a response from a wealthy Englishman named Julian Poe who has developed a means of producing truffles and is close to cornering the immensely lucrative truffle market. Bennett signs on and finds himself in Monaco, where he is able to live in a style to which he has always wished to become accustomed (including eating to his heart's content--a Mayle trademark!). Soon the Sicilian and Corsican Mafiosi intrude and Bennett is joined by the beautiful and experienced (in all ways) Anna. Ham-fisted goons, gendarmes working at cross purposes, French village busybodies, and an order of monks dedicated to the god Bacchus all play a role in the surprising, and more than a little satisfying, denouement. |


After trying--what folly!--to live in other places, Peter Mayle is back in his beloved Provence. He celebrates his homecoming by sharing with us a whole new feast of adventures, discoveries, hilarities, and culinary treats, liberally seasoned with a joyous mix of Gallic characters. The pauses for refreshment include an unforgettable meal in a converted gas station, a rendezvous with the very best bouillabaisse, and visits to eventful weekly markets.

But there is life after lunch, and we also discover a school for noses in Haute Provence, a gardener who grows black tomatoes, the secret of the oversexed butcher, a celebration of Alowine (Halloween) Provence-style, and the genetic effects of two thousand years of fois gras. There is a memorable tour of Marseille, a comprehensive lesson on olive oil, a search for the perfect cork-screw, and invaluable recommendations for splendid local cheeses, wines, honey, bread, country restaurants, and off-the-beaten-track places to stay.


Hanky-panky on the international art scene is the source of the hilarity and fizz in Peter Mayle's new novel. He flies us back to the south of France (a region some readers of his irresistible best-sellers believe him to have invented), on a wild chase through galleries, homes of prominent collectors, and wickedly delectable restaurants. There are stopovers in the Bahamas and England, and in New York, where that glossiest of magazines, Decorating Quarterly, reflects the cutting-edge trendiness of its editor, Camilla Jameson Porter. (Camilla has recently broken new ground in the world of power lunches by booking two tables on the same day, and shuttling between them, at the city's trendiest restaurant.)

It is Camilla who has sent our hero, Andre Kelly, to Cap Ferrat to take glamorous photo-graphs of the houses and treasures of the rich, famous, and fatuous. He happens to have his camera at the ready when he spots a Cézanne being loaded onto a plumber's truck near the home of an absent collector. Odd, thinks Andre. And in no time he's on the trail of a state-of-the-art art scam, chasing Cézanne.

It's a joy to follow him and the crowds intent on speeding or foiling his quest--including a beautiful agent; a super-savvy art dealer attracted to the finer things in life, especially if they promise the payoff of a lifetime; an awesome Dutch forger; some outstandingly greedy New York sophisticates; and, invisible in the background, the parade of remarkable chefs whose mouthwatering culinary masterpieces periodically soothe the hero and tantalize the reader of Chasing Cézanne.