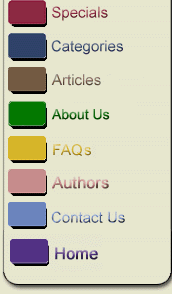 Karen Armstrong
| | |
| --- | --- |
| | Karen Armstrong is one of the foremost commentators on religious affairs in both Britain and the United States. She spent seven years as a Roman Catholic nun, earned a degree at Oxford University, teaches at Leo Baeck College for the Study of Judaism, and received the 1999 Muslim Public Affairs Council Media Award. Her previous books include the best-selling A History of God: The 4000-Year Quest of Judaism, Christianity, and Islam; Jerusalem: One City, Three Faiths; and In the Beginning: A New Interpretation of Genesis. |
| | |
| --- | --- |
| | Karen Armstrong has been acclaimed for her scholarship and vision, in works The New York Times Book Review calls "penetrating, readable and prescient. "Her rich, timely, highly original portrait of the Buddha explores both the archetypal religious icon and Buddha the man. Armstrong follows the Buddha--born Siddhama Gotama--as he leaves his wife, his young child, and his prominent caste position for a life of spiritual enlightenment. |


In the late twentieth century, fundamentalism has emerged as one of the most powerful forces at work in the world, contesting the dominance of modern secular values and threatening peace and harmony around the globe. Yet it remains incomprehensible to a large number of people. In The Battle for God, Karen Armstrong brilliantly and sympathetically shows us how and why fundamentalist groups came into existence and what they yearn to accomplish. We see the West in the sixteenth century beginning to create an entirely new kind of civilization, which brought in its wake change in every aspect of life -- often painful and violent, even if liberating. Armstrong argues that one of the things that changed most was religion. People could no longer think about or experience the divine in the same way; they had to develop new forms of faith to fit their new circumstances.

Armstrong characterizes fundamentalism as one of these new ways of being religious that have emerged in every major faith tradition. Focusing on Protestant fundamentalism in the United States, Jewish fundamentalism in Israel, and Muslim fundamentalism in Egypt and Iran, she examines the ways in which these movements, while not monolithic, have each sprung from a dread of modernity -- often in response to assault (sometimes unwitting, sometimes intentional) by the mainstream society.

Armstrong sees fundamentalist groups as complex, innovative, and modern--rather than as throwbacks to the past--but contends that they have failed in religious terms. Maintaining that fundamentalism often exists in symbiotic relationship with an aggressive modernity, each impelling the other on to greater excess, she suggests compassion as a way to defuse what is now an intensifying conflict.


No religion in the modern world is as feared and misunderstood as Islam. It haunts the popular Western imagination as an extreme faith that promotes authoritarian government, female oppression, civil war, and terrorism. Karen Armstrong's short history offers a vital corrective to this narrow view. The distillation of years of thinking and writing about Islam, it demonstrates that the world's fastest-growing faith is a much richer and more complex phenomenon than its modern fundamentalist strain might suggest.

Islam: A Short History begins with the flight of Muhammad and his family from Medina in the seventh century and the subsequent founding of the first mosques. It recounts the origins of the split between Shii and Sunni Muslims, and the emergence of Sufi mysticism; the spread of Islam throughout North Africa, the Levant, and Asia; the shattering effect on the Muslim world of the Crusades; the flowering of imperial Islam in the fourteenth and fifteenth centuries into the world's greatest and most sophisticated power; and the origins and impact of revolutionary Islam. It concludes with an assessment of Islam today and its challenges.

With this brilliant book, Karen Armstrong issues a forceful challenge to those who hold the view that the West and Islam are civilizations set on a collision course. It is also a model of authority, elegance, and economy.