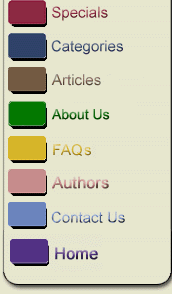 Henry Petroski
| | |
| --- | --- |
| | Henry Petroski is the Alexander S.Vesic Professor of Engineering and Professor of History at Duke University, where he also serves as chairman of the Department of Civil and Environmental Engineering. He lives in Durham, North Carolina. |



Remaking the World: Adventures in Engineering
Hardcover
Henry Petroski


Leave it to Henry Petroski to explain soil mechanics by way of a game of "rock, scissors, paper" and to clarify the fundamental principles of engineering through the spokes of a Ferris Wheel. This new collection of informative and diverting essays picks up where "The Pencil, The Evolution of Useful Things" and "Engineers of Dreams" left off, elucidating the role of engineers in shaping our environment in countless ways, big and small.


From the author of the highly praised The Pencil and The Evolution of Useful Things comes another captivating history of the seemingly mundane: the book and its storage.

Most of us take for granted that our books are vertical on our shelves with the spines facing out, but Henry Petroski, inveterately curious engineer, didn't. As a result, readers are guided along the astonishing evolution from papyrus scrolls boxed at Alexandria to upright books shelved at the Library of Congress. Unimpeachably researched, enviably written, and charmed with anecdotes from Seneca to Samuel Pepys to a nineteenth-century bibliophile who had to climb over his books to get into bed, The Book on the Bookshelf is indispensable for anyone who loves books.



Design Paradigms: Case Histories of Error & Judgment in Engineering
Paperback
Henry Petroski


From classical temples to twentieth century towers, engineers have learned more about design from failure than from success. By showing how errors were introduced and how they might be avoided, this book suggests how better design quality and reliability may be achieved.



To Engineer Is Human: The Role of Failure in Successful Design
Paperback
Henry Petroski


How did a simple design error cause one of the great disasters of the 1980s--the collapse of the walkways at the Kansas City Hyatt Regency Hotel? What made the graceful and innovative Tacoma Narrows Bridge twist apart in a mild wind in 1940? How did an oversized waterlily inspire the magnificent Crystal Palace, the crowning achievement of Victorian architecture and engineering? These are some of the failures and successes that Henry Petroski, author of the acclaimed The Pencil, examines in this engaging, wonderfully literate book. More than a series of fascinating case studies, To Engineer Is Human is a work that looks at our deepest notions of progress and perfection, tracing the fine connection between the quantifiable realm of science and the chaotic realities of everyday life.
| | |
| --- | --- |
| | Petroski tells fascinating stories about the arduous processes that resulted in paper clips, Post-its, Phillips-head screwdrivers, Scotch tape, and fast-food "clamshell" containers. "Petroski . . . and examines the simplest . . . tools in our lives with an appraising eye."--Washington Post Book World. |
| | |
| --- | --- |
| | Petroski reveals the science and engineering--not to mention the politics, egotism, and sheer magic--behind America's great bridges, particularly those constructed during the great bridge-building era starting in the 1870s and continuing through the 1930s. It is the story of the men and women who built the St. Louis, the George Washington, and the Golden Gate bridges, drawing not only on their mastery of numbers but on their gifts for persuasion and self-promotion. It is an account of triumphs and ignominious disasters (including the Tacoma Narrows Bridge, which literally twisted itself apart in a high wind). And throughout this grandly engaging book, Petroski lets us see how bridges became the "symbols and souls" of our civilization, as well as testaments to their builders' vision, ingenuity, and perseverance. |