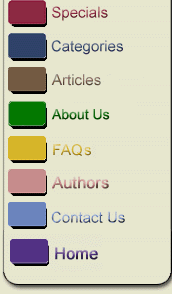 Alma Gilbert
| | |
| --- | --- |
| | Alma Gilbert purchased The Oaks in 1978 for the purpose of establishing the Maxfield Parrish Museum. She converted Parrish's studio into the museum and compiled oral histories, presented exhibitions of his photographs and paintings and researched his public and private histories for eight years, until the museum closed. Gilbert has been dealing in Parrish originals since 1974. She has been the recognized world authority on Maxfield Parrish's works since his son Maxfield Parrish, Jr.'s death in 1983, and all of his major paintings have passed through her hands at various times. |
| | |
| --- | --- |
| | This lovely art book celebrates Parrish's gorgeous landscape paintings with over 80 color plates, many never before published in a book of this caliber. In addition, Gilbert gives the history behind many of the paintings, drawing us into the artist's life and world. |



Make Believe World of Maxfield Parrish, The
Paperback
Alma Gilbert


Forward

In 1978, to coincide with the recent opening of The Maxfield Parrish Museum, I suggested to Les Allen Ferry, a devoted Parrish collector, that a compilation of some of the photographs that Parrish had done of Sue Lewin might be assembled in a small book, showing the photographic images and the paintings that emerged from them. I had The Believe World of Sue Lewin published to raise funds for the non-profit museum. This book is an expansion of that initial modest effort, with a more comprehensive record of Sue and Parrish's relationship.

Then and now, I am grateful to Mrs. Betty Skillen, Sue's niece and executrix of her estate, who so graciously allowed me to use the glass slides that Parrish gave Sue of the many photographs he took of her. I'm also grateful for the cooperation of Warren Westgate, Sue's cousin, who fortunately was very interested in photography, geneology and history. Sadly, he passed away in November, 1989, the month I completed this manuscript.

Without Betty and Warren's help, recollections and memories, this book would not have been possible. I always will be indebted to them and to Sue Lewin, whose unstinting love and devotion to Maxfield Parrish inspired this book.  ---A.M.G.



Place of Beauty: The Artists and Gardens of the Cornish Colony
Paperback
Alma Gilbert


At the beginning of the twentieth century, the artists' colony in Cornish, New Hampshire, was considered one of the most beautifully landscaped villages in America. The lush, rolling hills and fairy-tale scenery drew some of the nation's most gifted artists, including sculptor Augustus Saint-Gaudens, illustrator Maxfield Parrish, and architect Charles Platt. These artists, inspired by the colony's pastoral beauty, quickly became renowned as mush for the idyllic gardens they created as for their works of art. The artists regarded their gardens as bowers of leisure and tranquility, and each was infused with the unique personality and nurturing, painterly eye of its creator.

In A Place of Beauty, art historian Alma M. Gilbert and garden historian Judith B. Tankard pay homage to this celebrated locale, with profiles both of the artists who lived there and the imaginative gardens they designed. In part cone, Gilbert sets the stage with a brief history of the colony, replete with archival photography of the resident artists and their families and with full-color reproductions of the artwork the Cornish landscape inspired. In part two, Tankard offers engaging, scholarly portraits of twelve "places of beauty," individual gardens created by the colony's most notable artists.

This enchanting volume offers an intimate, historical portrait of the colony, its breathtaking natural beauty, and the artistic achievements that flourished there—achievements whose rewards we continue to reap.