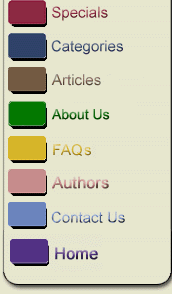 John Feinstein
| | |
| --- | --- |
| John Feinstein | John Feinstein is the author of the bestsellers A Civil War, A Good Walk Spoiled, A Season on the Brink, Hard Courts, and two mystery novels. He writes regularly for Inside Sports, Golf Magazine, Tennis Magazine, and Basketball America. He is also a commentator for National Public Radio and ESPN. He lives in Bethesda, Maryland, and Shelter Island, New York, with his wife and son. |



Last Amateurs: Playing for Glory & Honor in Division I College Basketball
Hardcover
John Feinstein


Like millions who love college basketball, John Feinstein was first drawn to the game because of its intensity, speed, and intelligence. And like many, he now feels that the vast sum of money involved in the NCAA basketball - TV money, sponsorship money, alumni money - have turned college basketball into a division of the NBA, rather than the beloved amateur sport it was in the past. Feinstein went in search of college basketball played with the passion and integrity it once inspired. He found it in a place called the Patriot League. The Patriot League is one of the NCAA's smallest Division I conferences, a group of schools that includes Colgate, Holy Cross, Lafayette, Lehigh, Bucknell, Army, and Navy. No one leaves these schools early to join the NBA. Few have athletic scholarships. The Players ride on team buses the day of the game - and back to campus the same night. No private planes or deluxe hotels. They carry full course loads of real college classes, without the lavish support network provided at larger schools.

John Feinstein spent an unforgettable season with the players of the Patriot League, and in The Last Amateurs he tells their amazing stories. Every year, these players compete against top programs like North Carolina and Indiana. Every year, one team from the Patriot League enters the NCAA Tournament, joining into the national dream of a David-and-Goliath upset. And every year, virtually every senior in the Patriot League basketball program graduates from college - a success rate unparalleled in the richer conferences.