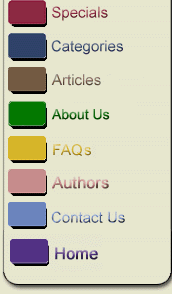 Carola Dunn
| | |
| --- | --- |
| | Carola Dunn is the author of ten books featuring Daisy Dalrymple, most recently To Davy Jones Below, as well as numerous historical novels. Born and raised in England, she lives in Eugene, Oregon. |


In the summer of 1923, the Honourable Daisy Dalrymple makes what should an uneventful research trip to the Museum of Natural History with her nephew Derek and her soon-to-be step-daughter Belinda in tow. But as she interviews the various curators for her article on the museums of London, she soon discovers that the Museum of Natural History is a hothouse of professional rivalry and jealousy, particularly between Dr. Smith Woodward, the Keeper of Geology - responsible for the fossil collection, and Dr. Pettigrew, the Keeper of Minerology - responsible for the Museum's fabulous gem collection. On a later trip, as closing time nears, Daisy hears two voices followed by a tremendous crash and rushes into the next hall to discover Dr. Pettigrew dead - murdered amidst a pile of dinosaur bones.

Daisy's fiance, Detective Chief Inspector Alec Fletcher of Scotland Yard, is assigned to investigate and together they must unravel a most baffling case of missing gems, dispossessed European royalty, professional rivalry and murder most foul.



Styx and Stones: A Daisy Dalrymple Mystery
Hardcover
Carola Dunn


It is August of 1923 and the heat of the summer has turned London into a furnace. The recently engaged Honourable Daisy Dalrymple is invited to lunch by Lord John Frobisher, her brother-in-law, who has come to the city from his small village in Kent to attend to business. The business he's come to attend to, however, is very personal and very serious. It seems someone has been sending him a series of "poison pen" letters threatening to reveal an indiscretion of his youth--a revelation that would damage his marriage and position, and hurt those dearest to him. Unwilling to risk going to the proper authorities, Johnnie wants Daisy to come visit for a few days and see if she can quietly locate the person responsible.

With Belinda, her fiance's daughter, in tow, Daisy takes a few days away from her writing career to visit her sister and see what she can uncover. Soon enough it becomes apparent that this seemingly quiet village is a hotbed of intrigue and resentment. Besides her brother-in-law, other prominent residents are being terrorized by this anonymous letter writer, threatened with their most closely held secrets. Before Daisy can make any headway, a murder occurs and it seems clear that the malevolent writer of letters has taken his campaign to a new and deadly level. Now Daisy must ferret out the the one responsible before one of her own family becomes the next victim.



To Davy Jones Below: A Daisy Dalrymple Mystery
Hardcover
Carola Dunn


Shortly after their honeymoon in late 1926, the Honorable Daisy Dalrymple and her new husband, Dectective Chief Inspector Alec Fletcher of Scotland Yard take a sea voyage to America. Alec is going on invitation to lecture to the Justice Department's Bureau of Investigation on the methods of Scotland Yard; Daisy for an article she's been commissioned to write on the Atlantic crossing. Aboard ship, they meet a 60-ish British steel magnate and his new, 30-something chorus girl wife. Rather soon afterward, hijinks ensue as the uncommonly rough voyage is further enlived by such events as a man being tossed overboard, a man is shot and disappears in the ocean, other man falls to his death from a high deck, and the steel magnates new wife dies of poisoning. To make matters worse, Fletcher - and most of the passengers - are seasick beyond belief. Which means it is in Daisy's hand to find out what exactly is going on.



Case of the Murdered Muckaker, The
Hardcover
Carola Dunn


In late 1923, the newly married Daisy Dalrymple and her husband Detective Chief Inspector Alec Fletcher of Scotland Yard, come to America for a honeymoon visit. In the midst of a pleasure trip, however, both work in a bit of business--Alec travels to Washington, D. C. to consult with the U.S. government, Daisy to New York to meet with her American magazine editor. While in New York, Daisy stays at the famed Chelsea Hotel, which is not only close to the Flatiron Building offices of Abroad magazine, where she'll be meeting with her editor, but home to many of New York's artists and writers.

After her late morning meeting, Daisy agrees to accompany her editor, Mr. Thorwald, to lunch but as they are leaving the offices, they hear a gun shot and see a man plummeting down an elevator shaft. The man killed was one of her fellow residents at the Chelsea Hotel, Otis Carmody, who was a journalist with no end of enemies--personal and professional--who would delight in his death. Again in the midst of a murder investigation, Daisy's search for the killer takes her to all levels of society, and even a mad dash across the country itself, as she attempts to solve a puzzle that would baffle even Philo Vance himself.