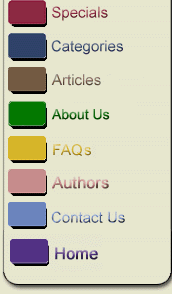 Shelley Freydont
Before beginning her career as a mystery writer, Shelley Freydont performed, choreographed, and taught dance for numerous productions. She has toured internationally with the Louis Falco Dance Company, Twyla Tharp Dance, and American Ballroom Theater and has held audience with Princess Margaret, the King and Queen of Luxembourg, and at the White House.

The amount of work she has done for television and film is equally impressive. Apart from spending six months in Prague as assistant to the choreographer on the Milos Foreman film Amadeus, Ms. Freydont has also made multiple appearances on Great Performances on PBS. In addition, her talent can be seen on the television specials Evening at the Pops, Happy New Year USA, and As the World Turns (where she was the dance consultant). On Broadway, the shows States of Shock starring John Malkovich, and Singing in the Rain, benefited from her expertise.

Ms. Freydont's interests do not lie primarily in dance, however. She has worked on projects for migrant farm worker families, the hearing impaired, and at drug rehabilitation centers. She currently lives in Ridgewood, New Jersey with her husband and two children where she is active in the arts community, coaches ballroom couples, and takes pride in her backyard garden.


Former dancer Lindy Haggerty has pirouetted her way through a few cases of murder and mayhem. Now, she's about to tackle the performance of a lifetime, as the director of an amateur production in a small-town Halloween carnival that's turning into a real dance of death… At first, the Mischief Night Marathon seems like a good idea to Lindy. It promises to be an old-fashioned Halloween celebration, complete with bonfire, ghost stories, a Haunted Hay Ride, plenty of woods and dilapidated buildings for atmosphere, and a theatrical revue, directed by Lindy herself. And it's a chance to raise money for a teen center to be housed at the historic VanCleef Farm site where the fair will be held. But instead of being a festive good time, Mischief Night is living up to its name, turning into a nightmare of flaring egos and outright hostility among the planners and participants. And then the pranks begin…

Initially they seem harmless, if annoying—just a series of bizarre practical jokes marked by the same calling card: a chilling limerick, based on the Seven Deadly Sins in Edmund Spencer's, The Fairie Queen. Someone seems to know a lot about Lindy's friends and neighbors, from their envy and gluttony, to their idleness and avarice. But what begins as misguided fun soon turns deadly when the body of sexy dilettante, Derrick Justin, is found hanging from a rigged platform with a single word—lechery—pinned to his shirt.

With the night's ghoulish festivities becoming all-too-frighteningly real, it's up to Lindy to discover who has a vested interest in ruining Mischief Night forever. Is it Melanie Grant, the acerbic drama teacher? Town scion Howard Porter, or his spoiled, tantrum-throwing daughter, Fallon? Could it be high school senior, Bryan Morrison, President of the Teen Council, whose disdain for the "weirdos" in the drama club is well-documented? And what about Adam Crabtree, a reclusive hermit and last remaining descendant of the VanCleef family, the only man who could still stake a claim on the land? As the night builds towards its unpredictable crescendo, Lindy has good reason to find a killer with more tricks than treats in store…because an eighth sin has been created just for Lindy…a sin more deadly than all the others…



Meet Lindy Haggerty, former dancer and avid mystery buff going through one of life's many hectic changes. Given the right costume and a cue, she'll perform like a pro. But what if the scene should call for murder? In this deliciously flamboyant tale of deadly divas, star fits, and stage fright, the answer begins promptly as the curtain rises...

> It had been ten years since Lindy Haggerty and her dance shoes parted ways. But then a desperate call from an old friend rescues Lindy from her suburban grind and gets her back into the spandex and chiffon of the Jeremy Ash Dance Company. As rehearsal director, saving a troubled show is one thing, but she has no idea just how doomed the production is...until the backstage tantrums, demands, and threats turn a simple pas de deux into a rather scandalous pas de morte...

Enter the past-her-prime diva, Carlotta Devine, still drunk on faded applause. Less proficient at grande pli's than grand entrances, she's every dancer, director, and stage manager's worst nightmare. And as sure as the blinding drive that made her a star, nothing is going to keep "The Divine Swine" from the stage. Even if it kills her.

So it was a pity that no one saw her final performance when it reached a smashing crescendo in her dressing room-except for the less-than-gushing-fan who used a stage prop to give the Queen of Comebacks a fatal blow to her head. While Carlotta's last theatrical gesture may be getting raves from her troupe, Lindy's not so taken with cold-blooded murder. But sorting out a theater full of suspects, each with their own just cause, will be harder than getting Martha Graham back on the boards. Especially with a murderer still lingering in the wings.

And as Lindy dances closer to the truth, she makes a startling discovery: Carlotta's murder was a mere dress rehearsal for something deadlier to come. A shadowy killer has scheduled a final curtain call—and Lindy is taking center stage.



Former dancer Lindy Haggerty pirouetted into reader's hearts in her first outing, Backstage Murder. Now, the intrepid hoofer-detective is at it again, trying to keep the Jeremy Ashe Dance Company afloat on a Carribean cruise, while a murderer plots to turn this Love Boat into a deadly voyage…

It sounds like a dream gig for a tired, holiday-starved rehearsal director like Lindy—a ten-day tropical cruise where several fine arts companies mingle with super-rich patrons. All Lindy has to do is stage a performance, then meet and greet with some of the biggest names in the arts—stars from the worlds of rock-and-roll, opera, dance, even Las Vegas cabaret. Just as Lindy starts to wonder how many divas it takes to sink a cruise ship, she has something new to think about—which one of the guest's hidden talents might include a flair for murder?

The curtain rises on the body of one Enoch Grayson, the most feared and despised music critic ever to wield a poison pen. Grayson's reviews were shrill, but what secret was he about to expose that could have someone singing such a lethal tune? That's Lindy's cue to uncover which act is moonlighting in the deadly arts. But where to start on a luxury ship filled with enough suspects to start a new repertory company, including Danny Ross and Adelaide Kaye, Vegas's most loving cabaret act—on the surface. And what about reclusive rock star, David Beck, whose lifestyle is more closely guarded than Fort Knox? But there's an encore: Legendary tenor Alexander Sobel saved his angriest public arias for the deceased Grayson, and hot-shot promoter Cameron Tyler has a lot more than money riding on this cruise. So many motives. So many drama queens. So little time.

Of course, every great first act deserves a second. After a brief intermission, another murder on the high seas leads Lindy to a startling conclusion about the lies, betrayals, fears, and secrets that hide behind some of the world's most dazzling, accomplished smiles. Finding a killer among such seasoned performers will take some pretty fancy footwork. But there's a very dangerous performer in the house—one who knows all of Lindy's moves, and the graceful detective's dream vacation is about to turn into a dark passage, indeed.