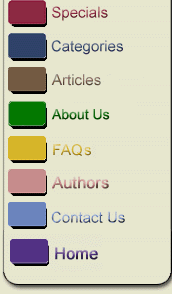 Ruth MacDougall
| | |
| --- | --- |
| Ruth MacDougall | Ruth Doan MacDougall inherited from her father, Daniel Doan, a passion for the written word and for the hills of New Hampshire. Ruth Doan MacDougall is the author of several novels including The Cheerleader, a bittersweet best-seller about lost innocence. For many years Ruth, who loved hiking and spending time in the out-of-doors, helped her father keep two of the most popular New Hampshire hiking guides, 50 Hikes in the White Mountains and 50 More Hikes in New Hampshire, up to date. After Daniel Doan's death in 1993, Ruth assumed responsibility for updating the 50 Hikes books. She has edited two of her father's other popular books, Indian Stream Republic and Our Last Backpack. |


The White Mountains of New Hampshire are classic hikers' country. In this guide the reader will hike in and near Kedron Flume, Artist Bluff, the Franconia Range, the Mahoosucs, and the incomparable Presidentials: Jefferson, Adams, and Washington, the highest and most dangerous peak in New England.

The hikes in this fifth edition of the classic hiker's guidebook, 50 Hikes in the White Mountains, vary from gentle walks to challenging multi-day backpacks. The descriptions of each hike include driving directions, detailed accounts of the route, clear maps, and fascinating information on the history, wildlife, and lore of the area.


Few trail guides have been as praised, as loved, or as dog-eared as 50 More Hikes in New Hampshire.

The trails in this classic collection extend from the Massachusetts border to beyond the northern reaches of the White Mountains. They range from gentle nature walks to rugged peak climbs, from day hikes to extended backpacks. Every one of the 50 hikes in this fourth edition has been recently checked and updated by Daniel Doan's daughter, Ruth Doan MacDougall.

In addition to directions to the trailhead, topographical maps, and complete mile-by-mile hiking descriptions, the reader will find engaging commentary about the hike, including the natural and geographical features and the human history. The authors bring a lifetime of hiking the mountains of New Hampshire to provide a knowledgeable portrait of each trail that is personal, charming, and filled with gentle humor.
| | |
| --- | --- |
| | Searchingly honest, achingly real, The Cheerleader recalls all the joy, excitement, and pain of crossing the bridge from childhood to young womanhood in a bittersweet world where sex was still a mystery and goals were clearly defined--perhaps for the last time. |