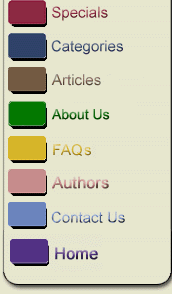 Reeve Lindbergh
Reeve Lindbergh is the youngest child a famed aviator Charles Lindbergh and writer and flier Anne Morrow Lindbergh. The kidnapping and death of her oldest brother, before any of the other Lindbergh children were born, has been a constant in her life and left a void that has never been filled. "There was definitely a shadow," she says. "Most people didn't even know there were any more children." (Renzetti) Sadly, the one time she was able to share fully the pain her parents must have felt was when her own son, Jonny, died in his bed at her mother's house. To help her mother mourn the loss of her grandson and the lost son of long ago, they both sat together with the tiny body--something her mother had never been able to do with her own son.

Reeve Lindbergh is now 53 years old and lives in Vermont. She is a teacher and has authored many books for children as well as two adult novels. Her most recent adult novel is Under a Wing, a family memoir. She has recently been on the promotional circuit, doing book signings throughout the country and interviews on National Public Radio and morning television shows such as "Good Morning America". She credits her parents with giving her "a love of privacy, a sense of fair play, and a belief that an experience must be written about before it can be completely lived." (Renzetti)

Most of Reeve Lindbergh's children's books are written in poem or verse format. Her poem on Johnny Appleseed has been highly received by book reviewers. She has written several books that revolve around farms, farm animals, and country life. Another favorite theme involves tender moments shared by members of a family. Several of her books are based upon the field of aviation. These include both fiction and non-fiction books. Most of her children's books were written for ages 4-8. She is noted for her lyrical style, alliteration, and visual imagery.
| | |
| --- | --- |
| | Nighttime can be scary. But even the darkest hour of night at the farm reveals nature and humanity in harmony, sheltered and protected like a warm blanket by friendly darkness. |
| | |
| --- | --- |
| | Rhymed text and illustrations relate the life of John Chapman, whose distribution of apple seeds and trees across the Midwest made him a legend and left a legacy still enjoyed today. |


The world knew Charles Lindbergh as a daring aviator, Pulitzer Prize-winning author, and controversial isolationist in World War II; his wife, Anne Morrow Lindbergh, was also famous, the author of the bestselling Gift from the Sea and other books. But Reeve Lindbergh knew them as Father and Mother. Their celebrity status and the tragedy of their first child shadowed the Lindbergh family in ways that were often mysterious to the five surviving children. In this moving, deeply affecting memoir, the youngest of the children describes what it was like to grow up as a Lindbergh.

Anne Morrow, by contrast, was a gentler and more accessible parent. She encouraged her children to write, taught them to love nature, and would relax the rules in her husband's absence. Reeve writes movingly about the night her life and her mother's converged, when Reeve's first son died unexpectedly, and her mother urged Reeve to sit beside her infant's body. As the two women kept vigil together, Reeve realized that her mother had never had the opportunity to grieve in this way over the loss of her firstborn son. In a deeply moving chapter, Reeve writes about how the effects of several strokes have eroded her mother's mind, while her voice remains in the books that Reeve never read while growing up but treasures now for their revelations.

Reflecting on her parents, Lindbergh observes that they strengthened each other, both as parents and as writers. Fiercely protective of their children (for reasons the children never understood when young), they stressed the importance of family. She writes about how her family has been diminished by the recent loss of her closest sibling, her sister, Anne, to cancer.
| | |
| --- | --- |
| | The running of rivers, the wild geese returning, the bear cubs stepping out, and the peepers signing–this is the arrival of spring in the north country. More than any other season, it has a way of calling out to us, of telling us that the dark and cold of winter is over, that at last it's time to walk outside and watch the world wake up. |


The day that the Aardvarks came into our school Was Alphabet Awful–they broke every rule! They Angered the Anteater, Ate All the Ants, And Bullied the Bunny (they pulled down his pants).

When a pack of prankster aardvarks go to school the results are delightfully disastrous. Rollicking rhymes rip through the alphabet and tell–letter by letter-of the chaos these critters create in a captive class.



No More Words: A Journal of My Mother, Anne Morrow Lindbergh
Hardcover
Reeve Lindbergh


In 1999 Anne Morrow Lindbergh, the famed aviator and author, moved from her home in Connecticut to the farm in Vermont where her daughter, Reeve, and Reeve's family live.

Mrs. Lindbergh was in her nineties and had been rendered nearly speechless years earlier by a series of small strokes that also left her frail and dependent on others for her care. No More Words is a moving and compassionate memoir by Reeve Lindbergh of the final seventeen months of her mother's life. Reeve Lindbergh is an accomplished author who had learned to write in part by reading her mother's many books--among them the international bestseller Gift from the Sea--and also by absorbing her mother's careful and intimate way of examining the world around her. So Reeve's inability to communicate with her mother, a woman long recognized in her family and throughout the world as a gifted communicator, left her daughter deeply saddened and frustrated. Worse, from time to time Mrs. Lindbergh would offer a comment or observation that seemed harsh, shocking, or simply unrelated to the events around her, leaving Reeve anxious and distressed about what her mother might be thinking. Anyone who has had to care for an elderly parent disabled by Alzheimer's or stroke will understand immediately the heartache and anguish Reeve suffered.

Reeve writes with great sensitivity and sympathy for her mother's plight, while also analyzing her own conflicting feelings. Mrs. Lindbergh was fortunate to have full-time care, but a tremendous emotional burden still fell on Reeve. And even as she worried about her mother's long silences and enigmatic remarks, and monitored her daily care, Reeve had her husband and son to look after. But mixed with the sadness and responsibility were moments of humor and happiness, and even an eventual understanding, all the more treasured for being so unexpected.

No More Words is a tender tribute from daughter to mother, from one writer to another who was her model and mentor. It is a loving and poignant work, rich with insight into life's final stage.
| | |
| --- | --- |
| | In 1225, Saint Francis of Assisi wrote the Canticle of the Sun. An incantatory hymn of praise for all creation, it has been adapted to poetry and song for centuries. Now poet Reeve Lindbergh evokes its gentle power again with The Circle of Days. Quiet and reflective, her words blend with those of Saint Francis to honor the elements, the animals, the heavens, and the very breath of life. With the childlike reverence of the poem echoed by Cathie Felstead's brilliantly colligated paintings, The Circle of Days reminds children and adults alike to pause and wonder at and to give thanks for the beauty of our world. |
| | |
| --- | --- |
| | A rhymed telling of the life of the first African American aviator, who dreamed of flying as a child in the cotton fields of Texas, and persevered until she made that dream come true. |