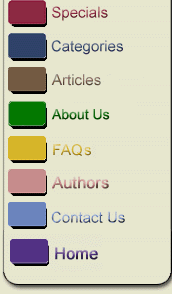 G.A. McKevett
| | |
| --- | --- |
| | G.A. McKevett is the pseudonym of a well-known author. She is the author of four previous Savannah Reid mysteries, Just Deserts, Bittersweets, Killer Calories, and Cooked Goose. |


Savannah Reid, the "full-figured" private detective who wowed critics and readers alike in G.A. McKevett's acclaimed mysteries, is back with a vengeance. This time out, the former Dixie belle with the take-no-prisoners attitude is turning her voracious appetite toward a case that hits very close to the heart.

Valentine's Day was never high on Savannah Reid's list of favorite holidays—even if it does guarantee a box of See's candy. And when her only shot at romance includes a stakeout with her ex-partner, Dirk Coulter, and a case of PMS that would make Lizzie Borden look misunderstood, things aren't exactly looking up in the hearts-and-flowers department. But nothing relieves the symptoms of monthly misery quite like digging into the world's biggest chocolate sampler—and showing the bad guys what a feisty ex-Southern girl with a 9mm Baretta can do. After pulling an all-nighter, Savannah wants nothing more than to cook up a plate of steamy grits and hash browns. But no sooner has she buttered the skillet when disaster arrives in the overdone, underdressed form of Polly Coulter, Dirk's ex-wife—the same ingrate who left him high and dry when she ran off with a twentysomething rock-and-roller.

Days later, the no-good, two-timing broad is found lying in a pool of blood in Dirk's doublewide trailer, shot through the chest with his service revolver. Always one to stick her nose where it doesn't belong, Savannah goes to work to clear Dirk, and every lead points to trouble. At the top of the list of suspects is Polly's latest squeeze, Quince Jeffries, one of San Carmelita's finest, and a man with more ambition than sense. And what about the prominent land developer whose latest project is ticking off every tree-hugger in town—could someone have dug up real dirt on him? All in all, this is one Valentine's Day that's shaping up to be a real massacre...

Teeming with the brisk suspense and tell-it-like-it-is wit that has made Savannah Reid a star, Sugar And Spite is a delicious concoction mystery fans will savor.


When it comes to sassy private detectives, no one's bigger than Savannah Reid. The feisty, full-figured, steel magnolia of G. A. McKevett's acclaimed mysteries knows how to turn every investigation into a delicious romp, even when she's dealing with a bunch of waif-like beauty queen hopefuls who will kill to be crowned…

Things finally seem to be calm and peaceful in Savannah's life, but before she can celebrate by biting into a mouthful of juicy fried chicken, her spoiled baby sister, Atlanta, comes knocking. Atlanta's determined to become a star, and her first step is the Miss Gold Coast Beauty Pageant that's being held right in San Carmelita. Savannah is feeling pretty ornery about the impromptu visit, but she's more alarmed about Atlanta's growing obsession with her appearance. Savannah blames it all on the beauty pageant, where the competition has become so fierce that someone's been driven to murder.

Desperate to keep her flighty sister out of harm's way, Savannah digs into a real beauty of a case—and discovers the ugly underside of the wave-pose-and-cry scene. And when it comes to a bevy of backstabbing, sequin-wearing, crown-coveting glam girls, the question isn't who would want to commit murder, but who wouldn't?


Plus-sized private eye Savannah Reid is about to discover the answer to that age-old question: what could be worse than going back home to the rural deep South in the height of August humidity? It's going home to a wedding—not your own—without a ring on your finger or a date on your arm. A fluorescent satin bridesmaid's dress that makes her look like an immense inverted orange tulip doesn't help matters, but that's the least of Savannah's problems after her kid brother is arrested for murder...

As the oldest of nine siblings she more or less raised, fortysomething Savannah Reid has attended her share of family weddings south of the Mason-Dixon line...and more than one has featured her sister Marietta as the bride. But before the fickle Southern belle can traipse down the aisle with her latest Mr. Right, the youngest of the Reid brood is thrown into the slammer. At first, Savannah wonders if unruly Macon—no stranger to lesser crimes involving hubcaps and moonshine—really is responsible for killing the Honorable Judge Patterson. But when she learns that the ornery old geezer had more enemies than Marietta's had husbands, Savannah is convinced that her brother's been framed. She sets out to prove it, with a little help from her L.A.- based Moonlight Magnolia Detectives.

Shaking the Patterson family tree nets Savannah and her imported West Coast cohorts an assortment of embittered ex-wives, spurned mistresses, and illegitimate offspring. Now that the land o'cotton is teeming with suspects, Savannah turns to the law for assistance. Namely, to luscious local deputy Tommy Stafford—with whom she once sampled the forbidden nectar of teenaged passion in the backseat of a Chevy BelAir. Naturally, a still smitten Savannah can't help wondering if ol' Tommy is sweet on her as well when he willingly risks his job to help with the investigation.

So far, the search for the real murderer has been fruitless. But with hapless Macon stewing in a steamy cell and the oft-married Marietta pouting about her postponed nuptials, it's time for Big Sis Savannah to turn up the heat and show a cleverly concealed killer that this is one Georgia peach who ain't just whistlin' Dixie...