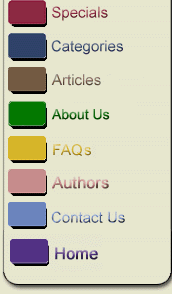 Natalie Kinsey-Warnock
| | |
| --- | --- |
| | Natalie Kinsey-Warnock grew up on a dairy farm in the Northeast Kingdom of Vermont where her Scottish ancestors settled in the early 1800s. An avid athlete, artist, and writer, she finds her inspiration in these northern hills where she lives with her husband, Tom. Natalie loves walking and sleeping out at night and continues to climb the hills near her home to watch the Northern Lights and listen to the bears and owls. Natalie has enjoyed many of the experiences she writes about, including having had a pack of coyotes run by her, yapping and yeowling, just as she's described in On a Starry Night. |


When Spring Comes starts with a young girl gazing out her winter window, anticipating the scents and sounds and special pleasures of the coming spring. When spring comes she will run barefoot through the fields, wade in the brook, and gather jewel-like wild strawberries for Grandma's biscuits.The days will be warm and tender and free, the nights filled with the music of tree frogs.

Then there is a jingling of bells. The girl's reverie breaks off, and she plunges into the present, taking the reader with her. It proves to be every bit as rich, splendid, and joyful as anything she has imagined.

With a rare, graceful skill, this sensuous picture book evokes the warmth of rural times past as well as the burning exhilaration, familiar to children everywhere, of being fully alive in the infinity of "now."


When Emma was ten, she went to spend the summer with Aunt Ada and Uncle Will at Sunnyside Farm, opening a whole new world to her. She learned how to milk a cow, gather eggs, and ride a horse. She learned to love the sounds of cowbells and bullfrogs and rain on the roof and treasured the smells of wild roses, horses, and homemade bread. And she learned to enjoy her cousins and her aunt and uncle as if she had known them all her life.

In this charming reminiscence of an earlier, simpler time, Emma finds the kind of life she will always want-and which she will eventually get-on a farm of her own. Scintillating watercolors, washed with the changing hues of farm life, capture the beauty and joy of Emma's experience.


The Canada Geese Quilt was Natalie Kinsey-Warnock's first book. The geese came over Miles Hill, flying low and fast, and heading north. Ariel watched them come closer, almost believing that spring couldn't start until the geese came back.

This spring, in the 1940s, brought many changes to ten-year-old Ariel's life. The prospect of a new baby in the house left her feeling strange and left out. But, with Grandma's help, they plan a special gift for the baby making use of both Ariel's and Grandma's talents.

Then, Grandma suffers a stroke, and Ariel is lost and afraid. How can she come to terms with her grandmother's illness and the thought of her growing old? Finally, a special gift for Ariel from Grandma makes her feel safe and loved again, and looking to the future.



Author's Notes

The Bear that Heard Crying is a true story about Sarah Whitcher. Sarah was only three years old when, in June 1783, she got lost in the woods near Warren, New Hampshire. For four days, people from surrounding towns looked for her. Just when the search was to be called off, a Mr. Heath had a dream about finding Sara. He showed up and, following the guidance of his dream, found her.

When she was older, Sarah wrote down what she remembered of those days in the woods and the "big black dog" that found her. Many of the searchers wrote down their accounts. It was these accounts that the author's sister, Helen, found while doing genealogical research in an old history of Warren, New Hampshire.


In The Summer of Stanley Molly gets an unusual, and not particularly welcome, gift for her ninth birthday, a goat named Stanley. Molly had really wanted a bicycle like her friend Annie had. It was 1945. Molly's Mama wasn't happy because Daddy was off fighting in the war. Grandpa's gift of Stanley caused endless trouble: Stanley climbed on the car and left dents in the hood; he ate Mama's Victory Garden, the dictionary, and their neighbor's new dress.

The only one who was thrilled with Stanley was Molly's little brother, Tyler. That was until the day Stanley and Tyler went fishing together.


In the Language of Loons is about the summer of 1969 which Arlis spends with his grandparents. Arlis would remember this particular summer because of the loons and because spending the summer with his grandparents opened new worlds for him. Arlis was glad to be away from his father, who was always too busy to spend time with him anyway. That wasn't the case with Grandpa. Grandpa taught him about the stars, about birds, and most especially about having faith in himself and the need to take responsibility for his actions.

It was the summer he started to run and realized he could be good at something if he tried hard enough. When school started that fall, even though some sad changes came as well, he was a new Arlis, one who was able to stand on his own.


In On a Starry Night anything can happen--and does. Nighthawks swoop, and the dark woods rattle with crickets and frogs, making us look over our shoulder for the things that hide behind dark trees. But the same night that can seem so scary can be magical--and soon we're flying higher that any nighthawk, sailing across the sky with stars and planets spinning by us like ribbon from a spool!

Luminous paintings and words evoke all the wonder of night as they tell the story of one young girl who wraps herself in the magic that night brings.