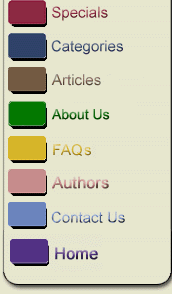 Chris Demarest
Chris Demarest

Author/Illustator Chris L. Demarest says: "A few years ago my wife and I brought our two-year-old son to an open house at a fire station. Ethan loved the big red fire trucks and I became totally enthralled not only by the trucks, but by the idea of serving my community as a firefighter."

"Being a full-time illustrator, I work at home, so I could be on call at any time. I took a lot of classes, passed some hard tests, and became a volunteer firefighter. I am on call for the Meriden, New Hampshire, station, where I now get to drive those big red fire trucks."

"I created Firefighters A to Z to show Ethan and other children what firefighting is really like. It can be an exciting job, but it's also a dangerous one. I hope to convey that through this book."
| | |
| --- | --- |
| | The yellow cars beep! The red cars vroom! As Molly plays with her big brother's toy cars, readers will see and recognize patterns, an essential first step in learning to reason from the specific to the general. But can Molly put the cars back in the right order before her brother returns? |
| | |
| --- | --- |
| | In April Fool! Will tells an unbelievable story, complete with a bicycle-riding elephant. But his friends are bound to figure it out; it is April 1st, after all. |
| | |
| --- | --- |
| | MOO! OINK! BAA! Who's making all that noise? Guess which animals are hidden under the flaps as you help Farmer Nat with his morning chores. |
| | |
| --- | --- |
| | All aboard for a trainload of fun! This book unfolds to become a two-sided train nearly five feet long! |
| | |
| --- | --- |
| | On each brightly colored spread of this charming sturdy-page book, a flap opens to reveal a friendly zoo animal. The animals are identified in the text by only a short descriptive phrase, so children can call out the name of each animal and lift the flap to see the animal itself. |


Every time Lateef passes by the bicycle stall in his village, he looks at the other boys and says wistfully, "I wish I could rent a bike." So he works very hard, collecting firewood and mushrooms in the rain forest and selling them in the village market. He saves his money in a clay pot, and finally he has enough to rent a bike! But is he really ready to ride?

Set in western Nigeria, this sunny tale portrays the zigs and zags--as well as the bumps and thumps--of an occasionally clumsy but always irresistible bike lover.


A is for Alarm that rings loud and clear.

B is for Boots stowed in our bunker gear.

From A to Z, volunteer firefighter and fine artist Chris Demarest presents a day-in-the-life of firefighters whose job it is to answer the call to put out fires and save property and lives.

In a simple, informative text and with glowing realistic illustrations that thoroughly envelop the reader, the danger of fire and the courageous job firefighters do every day are brought to life for readers everywhere.



ONE lightning bolt, in a flash, strikes a tree.

TWO pilots radio in what they see.

THREE rings, the dispatcher answers the call.

FOUR eager smokejumpers race down the hall.

What are smokejumpers?

They are trained wildland firefighters who parachute into remote areas to extinguish fires. They are men and women who are on the front lines fighting forest and wildfires in order to save the environment from fire destruction. They are strong, dedicated, and brave.

With action-packed pictures and a simple, informative text, volunteer firefighter and fine artist Chris L. Demarest shows us how smokejumpers perform their unusual and difficult job of keeping all of us safe.



A is for Appaloosa, a trusty steed
B is for Buckaroo, who rides at top speed
C are the Cattle that follow the trail...

The horses are saddled, the dogs are barking, and it's time to hit the trail for one more cattle drive--a last roundup from A to Z. The spirit of the West rides again in this delightful tribute to cowboys and cowgirls--and childhoods not so long ago.
| | |
| --- | --- |
| | Here is an adorable lift-the-flap book that preschoolers will love. A little goose has strayed from his mother. Now he must search for her among the animals in the barnyard. Approaching a dog, a horse, a pig, and other animals, the little goose asks, "Honk?" When children lift the flap on the animals, they discover "Woof," "Neigh," "Oink," and other animal-sound words until the little goose is finally reunited with his mother. Chris Demarest's happy pictures make this lift-the-flap book a pure delight. |
| | |
| --- | --- |
| | Come along on a hilarious spree as Mr. & Mrs. Badd's tiny tots zip around the town in their baby bed--stopping for pastry, taking in a movie, and picking up cheeseburgers and strawberry malts, then rolling home again, just in time for mother to find them fast asleep. Jeffie Ross Gordon's gallivanting toddlers and Chris Demarest's wonderfully chaotic illustrations add up to rollicking picture book fun. |


All-Star Readers are presented in carefully age-graded levels for beginning readers at each development stage. Level 1 (preschool to grade 1) features large type and short, simple rhyming stories. Level 2 (grades 1-2) uses smaller type and a larger vocabulary with multiple-syllable words. Level 3 (grades 2-3) uses high-interest nonfiction subjects, a richer vocabulary, and more words per page. Each book includes stickers, word activities, and tips from a reading specialist.

A silly game of anything you can do, I can do better ends when Sam and Claire discover that it is more fun to play together than to boast to one another.