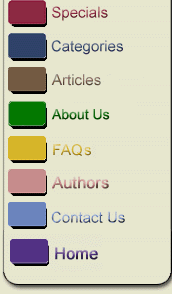 Barbara Delinsky
Since the 1980s, Barbara Delinsky has published more than sixty novels, including, most recently, Coast Road, Three Wishes, A Woman's Place, For My Daughters, and More Than Friends. Published in twenty-five languages worldwide, her books regularly appear on the bestseller lists of The New York Times, The Wall Street Journal, The Washington Post, The Boston Globe, and Publishers Weekly. Delinsky is a lifelong New Englander. She and her husband have three sons.

Readers can visit her web site at www.barbaradelinsky.com


New York Times bestselling author Barbara Delinsky is known for her evocative, emotionally resonant books. Now, for the first time in hardcover, comes her classic novel A Woman Betrayed, a tale with all the hallmarks of her impressive talent.

Laura and Jeff Frye have a happy twenty-year marriage and two terrific kids. With a successful catering business as well, Laura has everything she could ask for. Then Jeff mysteriously disappears, and Laura's picture perfect life is shattered.

Laura maintains that the Jeff she knew would never leave voluntarily. But what about the Jeff she didn't know? As her husband's many secrets come to light, Laura left with a surprising picture of the man she married.

Shaken to the core, Laura looks for ways to hold her family together and rebuild her life. What she finds is a strength she never knew she had -- and a love she thought she had lost forever. With an utterly compelling plot and writing that unerringly goes straight to the essential matters of the heart, this unforgettable story delivers everything that readers have come to love in Barbara Delinsky's novels


Writer Sabrina Stone had married wealthily and unwisely. Her husband's refusal to love their handicapped son added more strain to an already failing relationship. Yet Sabrina feels a commitment to her marriage - one that she has vowed to honor.

Then one day, she encounters an investigative reporter named Derek McGill who is writing a story on parents of special children. They speak for only a few minutes, but it is long enough for the two of them to feel a desire that stuns them...a desire they both assume must remain unfulfilled.

Eighteen months later Sabrina's husband is divorcing her and Derek McGill is in prison for murder. Following an impulse, Sabrina travels to Derek's prison to tell him that she believes in his innocence. What started as an act of compassion will turn into a dangerous and passionate test of her courage as she tries to uncover who engineered Derek's conviction. And she will discover the meaning of one of the most important commitments of all - the one a woman makes to herself. The one that will determine the course of her life...and the fate of the dreams she has for her child.


When Jack McGill is awoken in the middle of the night by a phone call, his life turns upside-down. His ex-wife Rachel's car has tumbled over a guard rail near her home in Big Sur, and she is in a coma. He hurries to her side, more for their daughters' sake than for Rachel's, still not understanding why she left him six years before. But Samantha and Hope need him, and he is still their father. When he arrives at the hospital, he is met by Katherine, Rachel's best friend, who speaks for Rachel when Rachel can't.

Stepping back into family life, Jack has to deal with a withdrawn Hope, a belligerent Samantha, and a protective Katherine--all, while he faces a professional crisis back in San Francisco. In the hours that he sits by Rachel's bedside, he reminisces about their marriage, learns about the new Rachel from her daughters, her friends, and her art, and weighs his career against being part of the family again.


With this powerful story, Barbara Delinsky, the bestselling and acclaimed author of Coast Road and Three Wishes, has written her richest and most exciting novel yet.

At its center is Lily Blake, a talented singer who shuns the limelight and cherishes her privacy. Tricked by a devious reporter into unwittingly giving an interview about her friendship with a distinguished churchman--a newly appointed Cardinal--she finds herself accused of having had an affair with him.

Shocked and dismayed, Lily becomes a pariah and suffers the brutal, ultimate violation of her privacy as headlines all across the country proclaim her guilt. Hounded by the press, fired from her job, deprived of all public freedom, Lily has no choice but to flee. She returns in secret to her hometown of Lake Henry, in a remote, beautiful part of New Hampshire.

But, idyllic as it may look, Lake Henry, too, has its secrets. Some were the cause of her leaving home in the first place, so returning to her birthplace and her family is not without its own stress and pain.

Driven by the need to exact justice--and, for herself, some kind of closure--from the media that changed her life forever, Lily forms an uneasy alliance with John Kipling, a journalist who was born and raised in Lake Henry's poorest neighborhood. His successful career as a big-city reporter has ended disastrously, and John has come back home to edit the local newspaper, Lake News. At first he sees Lily as a victim, as well as a subject for the book he hopes to write. But soon she becomes someone whose appeal--and cause--he cannot deny, even at the risk of taking on his former colleagues in her defense.

Set against the physical beauty of New Hampshire and against the complex web of family life and relationships in a small town, Lake News moves triumphantly toward a surprising and deeply satisfying conclusion.


To her family, Natalie Seebring is a woman who prizes appearances. She is exquisitely mannered, socially adept, a supportive wife, and head of a successful wine-producing enterprise. So when she announces plans to marry a vineyard employee mere months after the death of her husband of fifty-eight years, her son and daughter are stunned. Faced with their disapproval, Natalie decides to write a memoir. There is much that her children don't know about her life--about her love of the vineyard, her role in fighting to build it up, and the sacrifices she made for her family.

Olivia Jones is a dreamer, living vicariously through the old photographs she restores. She and her daughter, Tess, have no one but themselves, so they cling to the fantasy that a big, happy family is out there somewhere, just waiting to welcome them home. When Olivia is hired by Natalie to help with her memoir, a summer at Natalie's beautiful vineyard by the sea seems the perfect opportunity to live out that fantasy--an elegant home by the shore, a salary that allows her to hire a tutor for her dyslexic daughter, a job that is creative, hours spent with a woman who has led a charmed life.

But all is not as it seems, Olivia and Tess discover when they arrive at Asquonset, the vineyard in Rhode Island. While welcoming, Natalie is not quite the mothering type, as is quickly evident in the hostility her daughter and son have toward her--it's a hostility that Olivia must buffer. Another dose of stark reality comes in the form of Simon Burke, who runs the vineyard's day-to-day operation and sees in Olivia and Tess an unwelcome reminder of the wife and daughter he tragically lost. And then there is the cruel reality of Olivia's own life--the mother who never wanted her, and a career that has floundered.

Natalie's story, intended for her own children, enlightens Olivia as well. The lives of these two women of different generations, parallel in so many ways, become, in The Vineyard, a powerful and moving story as the fantasy of an idealized life, complete with perfect romance, crashes headlong into reality.


In The Woman Next Door, New York Times best selling novelist Barbara Delinsky delivers her most engaging novel to date, a story of trust, jealousy, and the struggle to keep love alive.

On a charming cul-de-sac in suburban Connecticut, three close-knit couples find their long-cherished harmony undone when a lovely, younger neighbor, widowed a year ago and presumably still unattached, becomes pregnant.

Who is the father? Could it be one of the husbands?

One by one, the couples turn inward, taking stock of their marriages and of the loyalties that perhaps have been taken too much for granted. In each case this close scrutiny reveals a weakness, and for each wife the situation becomes the kind of crisis that forces her to make a decision, one that will result in either the strengthening or the dissolution of her marriage. Filled with suspense, surprises, and the kind of insights into the minds and hearts of her characters that have won Barbara Delinsky a huge and loyal following, The Woman Next Door is an ingenious portrait of suspicion and deception, faith and love.



Uplift: Secrets from the Sisterhood of Breast Cancer Survivors
Hardcover
Barbara Delinsky


Uplift: Secrets from the Sisterhood of Breast Cancer Survivors is a handbook of practical tips and upbeat anecdotes to help those who have breast cancer. This is not a medical book. There are no comparisons of hospitals, doctors, or treatment. Rather, it is a collection of useful woman-to-woman hints--things that a doctor doesn't say--practical advice, such as what deodorant to use during radiation, or how to look feminine when you don't feel it, or easy ways to regain mobility after a mastectomy. These hints were culled from the suggestions sent in by breast cancer survivors, their sisters, children, parents, lovers, and friends--and are presented in their own words.


They were complete strangers searching for the same thing - solitude. But thanks to a matchmaking friend, Deirdre Joyce and Neil Hershey found themselves stranded on an island off the coast of Maine. Forced to coexist, they discovered there was no escaping the inevitable - irresistible attraction and a desire so powerful that the idea of living alone again was unimaginable. A marriage of "convenience" seemed like the perfect solution. He would run her family's company and she would pursue her career. Suddenly, though, their charade began to feel like the real thing. Could their feelings survive the forces of the world outside their island retreat?

Large Print Edition