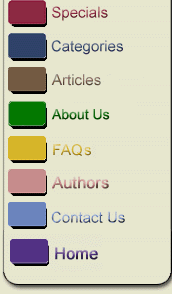 Andrea Chesman
| | |
| --- | --- |
| | Food writer and editor, Andrea Chesman has written more than 35 books. Born in Albany, NY, she now lives on a Vermont mountain top with her husband and 2 children. She holds a Bachelor of Science from Cornell University and a M.L.S. from the University of Denver. Her articles have appeared in Vermont Life, Country Life, Harrowsmith, New England Monthly and New Age. In 1999 her book The Vegetarian Grill, was a James Beard Cookbook Award finalist. |



366 Delicious Ways To Cook Rice, Beans, and Grains
Paperback
Andrea Chesman


Andrea Chesman presents 366 creative and flavorful "natural gourmet" recipes using a wide variety of beans and grains, like basmati and jasmine rice, adzuki beans, amaranth, and quinoa. Organized by course and main ingredient, these dishes range from light and lively starters to hearty and soul-satisfying foods that stick to your ribs but not to your waistline. American favorites are well represented here, but adventurous cooks will be pleased to find ethnic cuisines dominating this mouthwatering collection, including such recipes as:

Spicy Vegetable Couscous
Pesto Pasta with Cranberry Beans
Smoky Black Bean Burritos
Jamaican-Style Rice and Peas

This wonderful addition to our 366 Ways series features foods that are among the most versatile and healthful in the human diet, not to mention absolutely delicious. Recipes are high in flavor, low in fat. Each recipe includes a detailed nutritional analysis, which counts calories, fat, percentage of calories from fat, protein, fiber, sodium, and calcium. Vegetarian dishes dominate the collection, but healthful variations include salmon, shrimp, and chicken.


Turn bumper crops -- fruits and all kinds of vegetables -- into mouth-watering pickles and relishes as tasty as Grandmother used to make -- in much less the time, with far less salt, and with no chemical additives. New recipes for today's cooks include:

Freezer pickles that take less than a half hour to prepare.
Refrigerator pickles that require no canning.
Salt-free pickles for dieters.
Traditional dill crock pickles, including no-fail Half-Sours.
Variations on old favorites, such as sunshine pickles, bread and butters, pickled okra, pickled cauliflower, piccalilli, dilly beans, and chutney.
Pickles and relishes made from apples, beans, beets, carrots, corn, cauliflower, cucumbers, Jerusalem artichokes, okra, onions, parsnips, pears, peppers, purslane, pumpkins, summer squash, red and green tomatoes, watermelon, and zucchini.

Dozens of tips guarantee crisp pickles without alum. Illustrated step-by-step pickling methods provide easy guidance for even novice picklers.
| | |
| --- | --- |
| | Andrea Chesman's Salsas! is a wonderful little compendium offering today's kitchen cook an inspiring spectrum of easy to prepare Salsa-based recipes certain to please even the most discerning palate and satisfy the most robust appetite. From Columbian-Style Salsa Fria; Vegetable Salsa; Salsa Hush Puppies; and Fettuccine Salsa Marinara; to Eggplant Salsa Casserole; Cheesy Salsa Pizza; Garden Salsa Soup; and Cold Sesame Salsa Noodle, Salsas! is a "must" for salsa lovers everywhere! -Midwest Book Review |
| | |
| --- | --- |
| | There are pasta sauces to please everyone in this collection of classics and originals that recreate the best of those fantastic Italian restaurants. Adventuresome cooks will be tempted by a chapter of brightly flavored new sauces that are as nutritious as they are easy to make. |
| | |
| --- | --- |
| | A collection of truly great American desserts--chocolate layer cake and blueberry pie, gingerbread men and more--the classics, the originals, the best. More than 90 recipes are accompanied by historical anecdotes on the origins of names of unusual foods. |


Tantalizing condiments made in quantities as small as a single quart or even a single pint. Simple salsa, pickles, relishes, chutneys, plus low-sugar jams, jellies and marmalades. Canning basics are clearly presented.

To Read a Bit About the Book



Vegetarian Grill: 200 Recipes for Inspired Flame-Kissed Meals, The
Paperback
Andrea Chesman


Whether bathed in a simple marinade and served straight up, or wrapped in a tortilla, tucked in a pita pocked, or tossed with pasta, a bounty of fast and flavorful vegetarian dishes can be prepared on the grill. This book features 200 recipes for hearty veggie burgers, splendid pizzas, and more--all certain to satisfy those seeking healthier fare.



Simply Healthful: Pasta Salads Delicious New Low-Fat Recipes
Paperback
Andrea Chesman


Broccoli Pasta Salad with Lemon-Tahini Dressing; Crab and Cress; Smoked Turkey, Pasta, and Greens; Vietnamese Shrimp with Rice Vermicelli: Who could imagine that pasta salads could be so deliciously varied? By adroitly combining ingredients, Andrea Chesman has created a colorful collection of pasta side dishes, all-in-one meals and appetizers, some warm, drawing upon various heritages--Thai, Tex-Mex, Italian, Greek, Chinese. She has eliminated superfluous fat, cholesterol, and sodium to keep these dishes well within the bounds of healthful eating.



Simply Healthful: Skillet Suppers Delicious New Low-Fat Recipes
Paperback
Andrea Chesman


Quick and healthful recipes for 40 one-dish suppers cooked in a single skillet include vegetarian, seafood and fish, chicken and turkey, and beef, pork, and lamb dishes. Chesman is the author of six previous books including Sun-Dried Tomatoes.