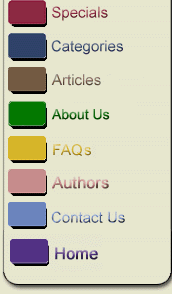 Jan Brett
Jan Brett lives in a seacoast town in Massachusetts, close to where she grew up. During the summer her family moves to a home in the Berkshire Hills. As a child, Jan Brett decided to be an illustrator and spent many hours reading and drawing. She says, "I remember the special quiet of rainy days when I felt that I could enter the pages of my beautiful picture books. Now I try to recreate that feeling of believing that the imaginary place I'm drawing really exists. The detail in my work helps to convince me, and I hope others as well, that such places might be real."

As a student at the Boston Museum School, she spent hours in the Museum of Fine Arts. "It was overwhelming to see the room-size landscapes and towering stone sculptures, and then moments later to refocus on delicately embroidered kimonos and ancient porcelain," she says. "I'm delighted and surprised when fragments of these beautiful images come back to me in my painting."

Travel is also a constant inspiration. Together with her husband, Joe Hearne, who is a member of the Boston Symphony Orchestra, Jan visits many different countries where she researches the architecture and costumes that appear in her work. "From cave paintings to Norwegian sleighs, to Japanese gardens, I study the traditions of the many countries I visit and use them as a starting point for my children's books."



St. Patrick's Day in the Morning
Hardcover
Jan Brett


Jamie Donovan was the first one to awaken on St. Patrick's Day morning. Downstairs, lying on the table, were the green sashes everyone in the family would be wearing in the big St. Patrick's day parade—everyone but Jamie, that is.

"It's not fair, Nell," Jamie said to his sheepdog. "I want to walk in the parade too. They say I'm too small—that I couldn't get to the top of Acorn Hill. But what do they know?"

So Jamie took his mother's raincoat, his dad's black hat, his brother Sean's sash and his other brother Kevin's flute. With Nell trailing behind him, Jamie created his own St. Patrick's Day parade and proved to himself that he was big enough to climb to the top of Acorn Hill.



Annie and the Wild Animals
Hardcover
Jan Brett


Annie was lonely. Taffy, her golden-haired cat, had disappeared. Life in the woods was empty. There was no one to love and be Annie's friend. Outside, the snow was deep and the winter seemed endless. Annie tried her best to encourage Taffy to return a bear and even a wildcat are not as soft and cuddlesome or as friendly as Taffy. Where could Taffy be?

Jan Brett's story is told mostly through wonderfully detailed full-color illustrations. The wonder of the forest and the seasons are an expressive backdrop to the tale of the animals. Story within story forms as the intricate borders subtly foreshadow the main plot of Taffy's final return to her friend Annie.


Owl sets out to woo Pussycat in a boat laden with fruit from their Caribbean island and with a guitar at his side, ready for serenading. Pussycat sits looking elegant and demure, waiting to be courted.

As they sail off across the sea, another story unfolds in the clear water beneath the boat. One by one, exotic sea creatures swim into the picture and a small yellow fish seems to be looking for someone.

Jan Brett brings the magic of the Caribbean to her exquisitely detailed illustrations of Edward Lear's charming poem. Flowers and straw patterns set against tropical skies above and fascinating underwater seascapes below adorn each wonderful spread.



Goldilocks and the Three Bears
Hardcover
Jan Brett


Everybody loves the story of the curious little girl named Goldilocks, who made herself quite at home in the house of the three bears.

Jan Brett's faithful retelling and exquisitely wrought illustrations, lavish in all their details anc charming surprises, bring new life to this all-time favorite nursery tale.

Children will take great delight in the story and marvel at this enchanting world created by a very special artist.
| | |
| --- | --- |
| | Berlioz and his bear orchestra are playing the gala ball in the village square at eight o'clock. But a strange buzzing sound coming from inside Berlioz's double bass causes him to steer the mule-driven bandwagon of musicians into a hole in the road. Who will rescue the wagon? Readers will be surprised at the answer. |


Because Mr. And Mrs. Bear always hibernate in the winter, they have never celebrated Valentine's Day. This year Mrs. Bear decides things will be different. Just before she and Mr. Bear settle down for their long winter's sleep, she sets the alarm clock for February 14.

When the alarm goes off, Mrs. Bear gathers some of Mr. Bear's favorite treats. Then she brings out two Valentine poems that she herself has written. But alas, bears are meant to sleep through the winter, and no matter how had Mrs. Bear tries, she can't seem to wake Mr. Bear.

Young readers will be delighted with the surprise that's in store for both bears as they celebrate their first Valentine's Day.


One star is still asleep in the sky when Biggest Mouse, Middle Mouse, and Little Mouse tiptoe outside to the meadow. It's Mother's Day, and thy only have a little while to get their presents.

Biggest picks out a fluffy white wish flower; Middle finds Mother a juicy red strawberry. Little has his heart set on a spray of honeysuckle, but Cat is lying on the porch of Honeysuckle Cottage. "Maybe he'll leave soon," Little Mouse whispers hopefully. But he doesn't.

Now there's no time left to pick flowers. As they hurry home, Little feels terrible because he has nothing to give Mother. Then he thinks of the best present of all.

In a warm story illustrated with magical pictures, the three mouse brothers find special ways of sharing their love with Mother–and with each other as well.