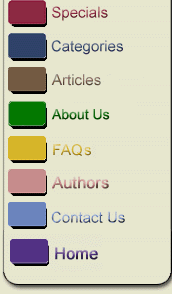 Dr. Michael Crichton
Michael Crichton was born in Chicago and was graduated summa cum laude from Harvard University. At twenty-three, Crichton was a visiting lecturer in anthropology at Cambridge University, England. Upon his return to the States, Crichton began training as a doctor, and was graduated from Harvard Medical School in 1969. He paid his way through medical school by writing pseudonymous thrillers, one of which, A Case of Need, 1968 won an Edgar Award. By the time he graduated, Crichton had already written a bestseller, The Andromeda Strain, 1969 and sold it to Hollywood. He then pursued postgraduate studies at the Salk Institute in California before taking up writing full time.

Michael Crichton is married and lives in Los Angeles.
| | |
| --- | --- |
| | During the grand opening celebration of the new American headquarters of an immense Japanese conglomerate, the dead body of a beautiful woman is found. The investigation begins, and immediately becomes a headlong chase through a twisting maze of industrial intrigue and a violent business battle that takes no prisoners. |


A brutal struggle in the cutthroat computer industry; a shattering psychological game of cat and mouse; an accusation of sexual harassment that threatens to derail a brilliant career...this is the electrifying core of Michael Crichton's new novel, the first since Rising Sun. At the center: Tom Sanders, an up-and-coming executive with DigiCom in Seattle, a man whose corporate future is certain. Until: after a closed-door meeting with his new boss--a woman who was his lover ten years before, a woman who has been promoted to the position he expected to have--he is accused of sexually harassing her. Now he finds himself trapped between what he knows to be true and what he knows others will assume to be the truth. And, as he uncovers an electronic trail into the company's secrets, he begins to grasp just how cynical and manipulative an abuse of truth has actually occurred...

Tackling one of the most divisive issues of our time, Disclosure compels us to see beyond our traditional responses.