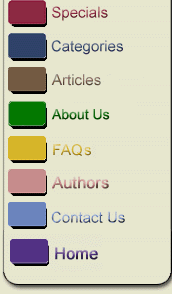 Mary O'Shaughnessy
| | |
| --- | --- |
| | Perri O'Shaughnessy is the pen name for two sisters, Pamela and Mary O'Shaughnessy, who live in California. Pamela, a trial lawyer for sixteen years, graduated from Harvard Law School. Mary is a former writer and editor for multimedia projects. They are the authors of Obstruction of Justice, Invasion of Privacy, and Motion to Suppress. They are currently working on the next book in the Nina Reilly series. |


New York Times bestselling author Perri O'Shaughnessy has won the acclaim of critics nationwide for her complex, suspenseful legal thrillers that feature one of the most interesting heroines in legal suspense fiction today. Nina Reilly is a tough, tenderhearted, and unpredictable Lake Tahoe attorney with a one-woman practice, a young son, a genuine sense of humor, and an interesting love life. Now, in Breach of Promise, Nina takes on the biggest case of her career, a high-profile, high-stakes palimony suit that could make her millions or ruin her financially. Little does she suspect that it will place her dead center in a bizarre and perplexing murder investigation.

At glitzy Lake Tahoe, couples break up every day, but none quite so glamorous or successful as Lindy and Mike Markov. The scenario starts off in the standard way: Mike's met a younger woman and wants out. The problem? Mike and Lindy built a $200-million business together and Mike claims he doesn't owe Lindy a dime since they never married.

Ready to fight, Lindy hires Nina Reilly to represent her in her palimony suit. Lacking the resources to handle a case with stakes this high, Nina hires an expert litigator in palimony law, who in turn brings in a jury consultant to ensure that the makeup of the jury is to their advantage. Now Nina's working with a desperate, unstable client and slick big-city legal professionals on the kind of case--full of passion, raw emotion, and explosive secrets--that could make a fortune for a struggling lawyer. Or drive someone to commit a shocking murder--for love, money. . . or the right verdict.

With all of the storytelling power, authentic legal detail, and insight into the dark recesses of the human heart that have made her the hottest woman writer of legal thrillers, Perri O'Shaughnessy takes readers into the courtroom and far beyond it in her latest masterpiece of legal suspense.


New York Times bestselling author Perri O'Shaughnessy has created a true American original in the character Nina Reilly, a tough but tenderhearted attorney who has been hailed by readers and critics as one of the most interesting heroines in legal thrillers today. Now, in Acts of Malice, Perri O'Shaughnessy has crafted her most spellbinding novel to date, raising the level of suspense and narrative tension to nail-biting new heights as Nina Reilly takes on a murder case that exposes the dark side of Lake Tahoe's glamorous ski resorts.

With his brother Alex recently killed in a head-line-making accident that occurred while they were skiing together, Jim Strong, the scion of one of South Lake Tahoe's most prominent families and the owners of the posh Paradise Ski Resort, fears he may be indicted in his brother's death. When the coroner announces that Alex died from injuries unrelated to the accident, Jim is charged with murder. As Nina prepares to defend her client, she has no idea that the case will lead her to a terrifying confrontation with a psychopath or threaten all that she holds most dear.

She never expects to witness a perplexing and tangled set of loyalties and alliances within the Strong family: a father obsessed with his dead son's ghost and who wants nothing to do with the surviving son; Alex's widow, a mercurial snowboarding champion who still carries a torch for Jim; and Jim's beautiful wife, Heidi, who may have been having an affair with Alex. Further complicating matters is Assistant District Attorney Collier Hallowell, back from sabbatical. Determined to put Jim Strong behind bars, he's equally resolved to pick up romantically where he and Nina left off.

As Nina works a flawed and troubling case and gets involved in an unexpected love affair, the two sides of her life come crashing together...in the ultimate act of malice.


New York Times bestselling author Perri O'Shaughnessy takes the courtroom thriller to breathtaking new heights in Move to Strike, a page-turning masterpiece of suspense. Featuring Nina Reilly, hailed by critics as "one of the most interesting heroines in legal thrillers today," Move to Strike is a spellbinding tale of stolen treasure and twisted revenge set in the high desert of Nevada and the mountains of Lake Tahoe.

An attorney and single mother, Nina Reilly runs her one-woman law practice in South Lake Tahoe, balancing compassion and cunning with a passion for justice. But Nina is wholly unprepared for her latest client--sixteen-year-old Nicole Zack, a rebel, a thief, and the best friend of Nina's teenage son, Bob. Did Nikki steal something from her uncle, a prominent plastic surgeon, and then kill him with an ancient samurai sword? The district attorney is trying Nikki as an adult and the charge is first degree murder.

With the stakes this high, Nina calls in private investigator Paul Van Wagoner, her ex-lover and constant ally, whose bravado conceals a troubling personal secret. As Paul investigates the eerily coincidental death of the surgeon's son--killed in a plane crash the same night his father was murdered--Nina sorts through the twisting lies surrounding Nikki, uncovering a bitter struggle over a mining claim, enraged former patients, and two old crimes. Finally, Nina must confront the central question she needs to answer in order to save her client: What did Nikki really see the night of her uncle's murder?