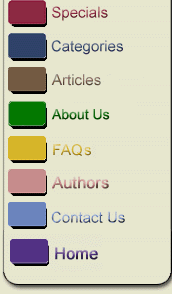 Joanne Fluke
Like Hannah Swensen, Joanne Fluke grew up in a small town in rural Minnesota where her neighbors were friendly, the winters were fierce, and the biggest scandal was the spotting of unidentified male undergarments on a young widow's clothesline. She insists that there really are 10,000 lakes and the mosquito is NOT the state bird.

While pursuing her writing career, Joanne has worked as: a public school teacher, a psychologist, a musician, a private detective's assistant, a corporate, legal, and pharmaceutical secretary, a short order cook, a florist's assistant, a caterer and party planner, a computer consultant on a now-defunct operating system, a production assistant on a TV quiz show, half of a screenwriting team with her husband, and a mother, wife, and homemaker.

She now lives in Southern California with her husband, her kids, his kids, their three dogs, one elderly tabby, and several noisy rats in the attic.


Take one amateur sleuth. Mix in some eccentric Minnesota locals. Add a generous dollop of crackling suspense, and you've got the recipe for this delicious new mystery series featuring Hannah Swensen, the red-haired, cookie-baking heroine whose gingersnaps are almost as tart as her mouth and whose penchant for solving crime is definitely stirring things up.

Hannah already has her hands full trying to dodge her mother's attempts to marry her off while running The Cookie Jar, Lake Eden's most popular bakery. But once Ron LaSalle, the beloved delivery man from the Cozy Cow Dairy, is found murdered behind her bakery with Hannah's famous Chocolate Chip Crunchies scattered around him, her life just can't get any worse. Determined not to let her cookies get a bad reputation, she sets out to track down a killer. But if she doesn't watch her back, Hannah's sweet life may get burned to a crisp.



Blueberry Muffin Murder: A Hannah Swensen Mystery
Hardcover
Joanne Fluke


Bakery owner Hannah Swensen is back—and the cookies are crumbling—as acclaimed author Joanne Fluke serves readers another helping of murder, mayhem, and mouthwatering mystery…

Preparations are underway for Lake Eden, Minnesota's annual Winter Carnival—and Hannah Swensen is set to bake up a storm at her popular shop, The Cookie Jar. Too bad the honor of creating the official Winter Carnival cake went to famous lifestyle maven Connie Mac—a half-baked idea, in Hannah's opinion. She suspects Connie Mac is a lot like the confections she whips up on her cable TV cooking show—sweet, light, and scrumptious-looking, but likely to leave a bitter taste in your mouth...

Hannah's suspicions are confirmed when Connie Mac's limo rolls into town. Turns out America's "Cooking Sweetheart" is bossy, bad-tempered, and downright domineering. Things finally boil over when Hannah arrives at The Cookie Jar to find the Winter Carnival cake burnt to a crisp—and Connie Mac lying dead in her pantry, struck down while eating one of Hannah's famous blueberry muffins.

Next thing Hannah knows, the police have declared The Cookie Jar's kitchen crime scene off-limits…she's a baker without an oven—and the Carnival is right around the corner. Hannah's only alternative is to cook up a plan to save her business—by finding the killer herself. But there are more suspects in this case than there are ingredients in Hannah's Multiple Choice Bar Cookies. There's Connie Mac's assistant, Janie, who's been MIA since the night of the murder—and a local photographer who got fed up with the homemaking diva's incessant demands. Not to mention all of Connie Mac's disgruntled employees, including a driver she callously canned, and her unhappy attorney, Alan Carpenter. Hannah's starting to realize that she may have bitten off more than she can chew—and that solving this crime won't exactly be a piece of cake…

With charming characters, a quaint small-town setting, and exciting plot twists, Blueberry Muffin Murder is a tempting treat that will leave mystery readers hungry for more.