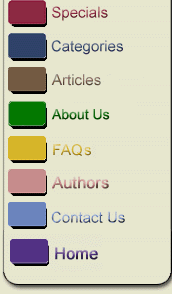 Michael Tougias
| | |
| --- | --- |
| | Michael Tougias is a highly regarded guide on historic places and the natural beauty of Massachusetts and the New England area. He is the author of several guide books and also a novel on King Philip's War, Until I Have No Country. With Eric Schultz, he is the co-author of an acclaimed history book titled King Philip's War. Mr. Tougias lives in Massachusetts. |


Wampanoag warrior Tamoset has joined the great tribal leader Philip (Metacom) in a war to drive the colonists out of New England. He leaves his wife and child to fulfill his tribal duty on the warpath, which changes his life forever.

A historical thriller and love story, with dramatic re-creation of terrible battles, Until I Have No Country is a sweeping novel about King Phillip's War. Staying true to historical facts, author Michael Tougias marshals detail and drama to draw the reader into a unique tale of war's casualties and personal sacrifices. Tamoset's journey is a unique tale of war's casualties and personal sacrifices. Tamoset's journey is both unforgettable and inspiring.

"Full of action, with intense life-and-death scenes, memorable human friendships and touches of romance. His tone is both from the heart and aimed at balancing the Native American and Colonial perspectives." –The Call

"Tougias brings history to life. He has drawn in beauty and put it on paper." –The Boston Globe



New England Wild Places: Journeys Through the Back Country
Paperback
Michael Tougias


For those who love our region's woods, rivers and backcountry–armchair explorer and active outdoor enthusiast alike–New England Wild Places combines the engaging reading of a travelogue with the peculiarity of a guidebook.

Ranging from the Northern Forests of Maine to the wilds of Quabbin Reservoir in Massachusetts, veteran outdoorsman Michael Tougias entertains and informs while taking you on 14 fascinating journeys. He retraces the paths of Thoreau and other explorers, weaving in their history and adventures along with his own observations and encounters. And with his reverence for nature, Tougias adds another dimension to his journeys, making them adventures of the spirit as well as the senses.

"Readers will enjoy more than ever Tougias' continuing case of wanderlust. One of the distinctive features about a Tougias book is that it is written by a dreamer as well as a walker–makes ideal reading." –Springfield Union News



Exploring the Hidden Charles: A Guide to Outdoor Activities on Boston's Celebrated River
Paperback
Michael Tougias


The Charles River is so much more than the city river that runs through Boston. For most of its meandering 80 miles, it flows through bucolic pastures, lush wooded canopies, towns and villages, coves, and places so secluded you'll feel you're the first to discover them!

This thoroughly revised and expanded guide leads outdoor lovers along the shores and down the waters of the Charles River with historical tales and personal anecdotes, plus:

an easy-to-use recreation guide for each section of the river
canoeing and kayaking, biking, and walking routes
informative maps and directions
resources for paddlers, hikers, bikers, anglers, and picnickers
suggested outings and descriptive photographs.

"If you're interested in the river that helps give greater Boston its identity, you must read Exploring the Hidden Charles. It's everything a good guide book should be–lucid, entertaining, and informative. You'll learn where to find the best boat ramps, the widest marshes, the quietest trails, and the hottest fishing spots from Hopkington to Boston, and along the way, you'll also learn some fascinating local history. Read it, then head for the river." –William Martin, author of Back Bay and Cape Cod
| | |
| --- | --- |
| | Discover 40 scenic trails and a wealth of wildlife within an hour of Boston. Hikers, bikers, cross-country skiers, and nature lovers will find this guide a prized companion and wonderful resource for exploring the area's abundance of parks and nature preserves. From the deep woods to open meadow, you'll discover deer, hawks, and even coyote. Information on wildlife, geology, local history and more make each trip a rewarding experience. |



Nature Walks in Central and Western Massachusetts
Paperback
Michael Tougias


From rolling hilltop overlooks and quaking cedar bogs, to riverfront trails and glacial eskers, central and western Massachusetts have everything an outdoor enthusiast could want. More importantly, Nature Walks in Central and Western Massachusetts, 2d, by Michael Tougias and Reneacute; Laubach, is the essential guide to these beautiful rambles in this scenic part of the Bay State.

Updated and revised, Nature Walks in Central and Western Massachusetts, 2d, includes 10 new hikes, and covers more than 50 scenic walks from Worcester County to the Pioneer Valley and beyond.

Special features of this book include:
Easy-to-use reference chart for selecting the perfect hike
Detailed driving instructions to each trail
Sidebars on natural features along the trail
Natural sites and activities for children
Natural and local history
Map, distance, estimated hiking time, elevation change, and level of difficulty for each hike



River Days: Exploring the Connecticut River from Source to Sea
Paperback
Michael Tougias


"As a boy, I had the Huck Finn dream that many do of letting the river carry me to adventure."

Now some 30 years later accomplished outdoor writer Michael Tougias lives that dream. Trading Huck Finn's log raft for canoe and kayak, Tougias journeys the length of the Connecticut River--from its source near the Canadian border through four New England states to where it meets the sea in Connecticut.

Recently designated an American Heritage River, the Connecticut provides the perfect setting for Tougias' narrative--a wonderful blend of adventure, fishing tales, history, and natural history.