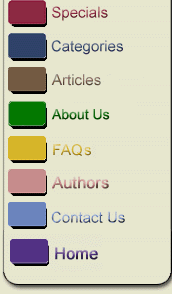 Lisa Rogak
| | |
| --- | --- |
| | Like a cat, Lisa Rogak Shaw has lived many lives. While living in New York City, she worked for a large corporation. Later she moved to New Hampshire and started a small business. As a freelance writer she has lived several mini-lives researching and writing on such diverse subjects as marketing, cooking, and travel. She is the author of over 20 books, including a venture into the world of fiction with her novel, Pretzel Logic. Her work has received a great deal of national attention through her appearance on Oprah, and several national radio talk shows. In her current life, Ms. Shaw manages her own publishing company. |
| | |
| --- | --- |
| | 1001 Ways to Market Yourself and Your Small Business will teach you how to advertise and promote effectively, easily and inexpensively—and show you how to custom-tailor a marketing plan that suits your business's specific needs. You will learn the art of advertising on the Internet, creating direct mailings that have an impact, utilizing free or inexpensive marketing tactics, networking effectively, placing long-lasting advertisements, creating dazzling press kits, and making the most of trade shows. Most importantly, you will learn how to turn a casual browser into a customer you will see again. |


An all-you-need-to-know introduction to building, maintaining, and profiting from your own business

Smart Strategies for choosing a business to match your personality and skills, and avoiding the common pitfalls of entrepreneurial start-ups
Smart Advice on all the behind-the-scenes tasks—dealing with taxes and legal concerns, keeping the books, hiring employees, working with suppliers, and more
Smart Tips on today's vast range of high-tech tools—what you really need and how to get it without breaking the bank
Smart Definitions and insights on proprietorships, partnerships, and corporations—and which structure best suits your goals and circumstances
Quick reading and easy referencing with a comprehensive index and loads of sidebars and tables


Today, people just like you are living the life they want by operating successful publishing enterprises out of their apartments or homes. The range of opportunities is as broad as your own imagination, and advances in home computing make it easier than ever to succeed! In this book, an experienced home-based publisher reveals the crucial trade secrets you need to launch a successful and lucrative publishing business from the comfort of your own home.

You will learn how to:
Identify and sell to promising markets
Select what kind of publication would be best for you
Choose the best service providers and equipment
Manage your business for maximum profit
And much, much more!
| | |
| --- | --- |
| | Whatever you do when you travel, be sure to get off the interstate. Who needs more bland rest stops and fast food? Get into the heart of things with Globe Pequot's Off the Beaten Path series. Devoted to travelers with a taste for the unique, this easy-to-use guide will help you discover the hidden places in Vermont that most tourists miss--unsung, unspoiled, and out-of-the-way finds that liven up a week's vacation, a day trip, or an afternoon. |


Steroid abuse is a growing problem in the athletic world. In the United States alone, almost one million teens use steroids. But if you've heard that you need steroids to make it in sports, you may not be getting the whole story.

In Steroids: Dangerous Game, sportswriter Lisa Rogak gives you the facts about steroid use and abuse. She explains why athletes and even non athletes take steroids and how steroids affect the body. She tells about the laws that govern steroid use and suggests alternatives to steroids in athletic training.

The decisions you make about steroids will affect the rest of your life. Find out the facts before you decide.



New Hampshire vs. Vermont: Sibling Rivalry Between the Twin States
Paperback
Lisa Rogak
Lisa Shaw


Editor and writer Lisa Shaw has gathered together diverse viewpoints about the twin states, New Hampshire and Vermont. Not surprisingly, she and her writers conclude that, although they are both in New England and look much the same, they are much more different than they are similar. One of the best quotes about New Hampshire comes from Robert Frost, who called both states home: "She's one of the two best states in the Union. Vermont's the other". Also included are viewpoints of Governor Howard Dean, novelist Chris Bohjalian, poet Donald Hall, Shaw herself, historian Ralph Nading Hill and more. The book is broken into six chapters, ranging from praise of one state and then the other to a chapter called "The Gloves Come Off." No holds are barred in these essays. "An Uneasy Truce" is the final chapter. Aside from opinions and grudges, lots of facts are to be found in these essays. For example, one of the differences between the states is the way their legislators are compensated. Vermont's legislators earn $400/week for each week they're in session. New Hampshire lawmakers fare far less well; they receive mileage, plus two hundred dollars every other year. Many essays discuss just such priorities. This is Williams Hill Publishing's first book, although Lisa Shaw has authored many books, including a Vermont travel guide. The book is well-organized, factual and full of humor. Most of the salient points of both states are included, except for one big plus for New Hampshire - the ocean. The book would appeal most to those who love one state or the other or those contemplating a move to Northern New England.
| | |
| --- | --- |
| | Do you dream of quitting your job one day to move to a rural area and run your own business? Or do you already live in the country, but want to have more control of your life and make more money by running your own business? Then The Complete Country Business Guide is for you. This book is jam-packed with advice and resources on important issues like zoning regulations and marketing a country business as well as stories from successful rural entrepreneurs from all over the country. |


What will the new millennium bring for established business owners and aspiring entrepreneurs alike? This one-of-a-kind guide covers 100 of the most promising small businesses for the future in the fields of technology, service and retail. The 100 Best Businesses for the 21st Century is the perfect choice for people who have never started a business, as well as entrepreneurs, who are eager to expand their present ventures.

Some of the businesses profiled include:
Dog Walker
House Sitting Agency
Bed & Breakfast
Crafts Maker
E-Commerce Consultant
Classic Car Sales
Errand Service
And many more!


What would you do if your spouse woke up one day and told you he was gay?

Emily Spencer lived in Coventry, New Hampshire, with her husband Michael, where they published a weekly newspaper and were, by all accounts, happy.

However, after a few years, Michael began to change; he grew quieter and more sullen. The more Emily pressed for an answer, the more he resisted. Finally, one day, she learned her husband's secret: Michael was gay.

What follows in Pretzel Logic is at turns bittersweet and hysterically funny as Emily and Michael learn to deal with their own truths. Recent movies like "In and Out" and "The Object of my Affection" have only skimmed the surface. Pretzel Logic, written by a woman who's been there, is the first story to tell it like it is.



PerPETual Care: Who Will Look after Your Pets If You're Not Around?
Paperback
Lisa Rogak
Lisa Shaw


What would happen to your pets tomorrow if you were hit by a bus today? Many of the dogs, cats, and other pets you see in shelters are there because their owners became ill and unable to care for them, or they died without leaving clear plans for their pets' next home. Without a plan in place, the majority of these well-loved, healthy animals will unfortunately be euthanized.

Your pets are safe since a friend or relative will take them because they know how much you loved them. Right?

Think again. If you don't have a concrete plan, your furry loved ones are at risk Taking the steps outlined in PerPETual Care will help you eliminate that danger. In this groundbreaking book, you'll learn the pros and cons of setting up a pet trust, how to select a permanent caretaker, and how to come up with a plan that makes everybody—including your pets—happy.

There's much more. Inside you'll learn
Why having a will isn't enough
Why probate is dangerous for your pets
How to fund a pet trust even if you're broke
How to plan your estate to avoid challenges from non-pet-loving relatives

Plus, there's an extensive appendix to guide you to pet-friendly lawyers and pet retirement homes and sanctuaries, as well as a list of states where pet trusts are legal.

If you love your pets, you need a plan to ensure that they have a future without you. PerPETual Care will tell you everything you need to know.

A portion of the proceeds from PerPETual Care will be donated to humane organizations in all fifty states.


What's Dinner without Dessert? Featuring over 300 mouthwatering recipes for all types of desserts, The Everything® Dessert Cookbook is a wonderful indulgence for anyone with a taste for sweets. Written with easy-to-follow instructions, these delicious recipes can be created with ingredients found in any kitchen.

Inside you'll find all kinds of recipes from American "comfort" desserts to classic French fare. These sweet-tooth pleasing recipes are perfect for entertaining large groups or just celebrating with your family. Whether you are a chocolate fiend or have a passion for creme-filled pastries, this cookbook provides recipes for every possible type of dessert.

Contents:

Dips and Sauces
Frozen Desserts
Sweet Pancakes from Around the World
Fudge and Really Sweet Desserts
Cakes and Frostings
Squares and Bars
Dessert Muffins and Breads
Cookies
Classic French Desserts
Comfort Desserts
Cheesecakes
Tortes
Crusts
Fruit Desserts
Pasta Desserts


Low-fat cooking is no longer a fad: it has become a way of life for millions of us who are either battling the bulge or just trying to eat healthy. But low-fat doesn't have to mean "no taste, no texture" anymore. The fat reducing tricks and techniques used in this book have been so perfected, you won't even miss the artery-clogging ingredients you craved in your favorite entrees, salads, and even desserts!

The Everything® Low-Fat, High-Flavor Cookbook features over 300 delicious recipes suitable for every category of entertaining. Whether you are planning a party or cooking light for the family, this cookbook has low-fat recipes that will fit into any menu. Written in clear, concise language, these tasty meals are easy to prepare and can be created with ingredients found in any kitchen. Most important, these are easy-to-follow, low-fat recipes you won't believe are good for you.

Contents:

Appetizers
Sauces and Relishes
Soups
Salads
Sandwiches
Side Dishes
Pasta Dishes
Fish and Shellfish Dishes
Meat Dishes
Poultry Dishes
Vegetarian Dishes
Desserts


Author Lisa Rogak offers complete descriptions of more than forty working farms that take paying guests in Connecticut, Massachusetts, New Hampshire, Vermont, and Maine. These range from elegant, restored farmhouses filled with antiques that serve gourmet meals to working dairy farms where guests are urged to help with the animals and haying and to share at the family table.

Lisa introduces you to horse farms (where you can brush up on your riding and even bring your own horse), tree farms, herb farms, goat farms, and even llama farms. She also introduces you to the owners, the farm animals, the family pets, and the countryside, so you can select the farm best suited to you and your family. She includes information on meals, prices, and the best farms for children.
| | |
| --- | --- |
| | Join ex-urbanite, Lisa Rogak as she explores the whys and hows of country living. Find out what to expect and how to behave at the local coffee shop, town meeting, and PTA. Learn to pick the perfect country location, what to ask the real estate agent, how to take the pulse of a small town, where to find a job, and prospects for starting your own business in the country. And finally, learn if Moving to the Country can be more than a daydream. Make a country move a reality for you. |


What could be easier than cooking an entire meal in one pot? In the exciting new The Everything® One-Pot Cookbook, author Lisa Rojak brings to your table hundreds of recipes that are guaranteed crowd pleasers, and won't leave you with tons of dirty dishes.

From appetizers to entrees, these one-pot meals are quick, easy, and delicious. Whether you are cooking for your family or for a larger crowd, you'll find recipes covering the full gamut: Enticing casseroles, braised meats and vegetables, hearty stews, and more. This new kind of cooking is perfect for any level of home cook. And most important, the ingredients can be found in any good cook's pantry.