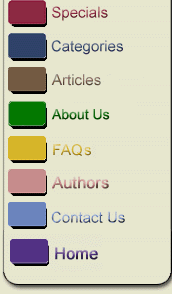 Jack Noon
Jack Noon wrote his first book right after graduating from Dartmouth College in the few weeks before he left to hitchhike across Europe to a teaching job in Greece in 1968. He's been writing ever since.

He was cook on an archeological dig in Alaska and then wrote for a winter in Fairbanks. During a four-year teaching stint in Vermont, he spent one summer traveling in West Africa-including a July crossing of the Sahara-and two summers in northern New Hampshire building log cabins on the Dead Diamond River. Other horse-logging, leading winter camping trips and an instructor for Outward Bound, laboring at construction sites, building a log home, managing the Ravine Lodge at Mount Moosilauke for many years, and working as a loon biologist.

The author is a long-time resident of Sutton, where he now writes full time about New Hampshire, both fiction and non-fiction. He enjoys fishing and canoeing in New Hampshire and Canada and has a particular love of New Hampshire's north country in all seasons of the year.



Big Fish of Barston Falls, The
Hardcover
Jack Noon


In the summer of 1822, twelve-year-old Sue Reckford and Malik, an old man and one of the few Abenakis left in the Connecticut River valley, fish together in the river at the Vermont village of Barston Falls. They catch perch every day and trade them in the village square.

In response to a teasing bet from the oldest settler in the village about the size of the fish, Malik sets out to catch something bigger. He and Sue start fishing out in the big eddy below the falls and there make an astounding discovery.
| | |
| --- | --- |
| | Barston Falls needs a cannon to celebrate the 50th anniversary of American Independence, but there are none to be begged or borrowed. And if none are for sale, well, Old Sam Barston aims to get one anyway. His quest sets off a determined hunt throughout the upper Connecticut River Valley with some surprising results. |



Bassing of New Hampshire, The
Paperback
Jack Noon


New Hampshire before the Civil War had neither smallmouths nor largemouths. This book is an account of New Hampshire's native inland fisheries, of how bass over the course of about a century and a quarter were introduced into the state's waters, and of how the Granite State's bass--and bass fishermen--have been faring ever since.



Muster Days at Muster Field Farm: New Hampshire's Muster Day Tradition, 1787-1850
Hardcover
Jack Noon


Civilian military duty in New Hampshire was required by law until 1851, when the state had 42 regiments. Local companies of militia would gather annually for parade and inspection at their regiment's fall muster--often involving a thousand or more men from half a dozen towns. Food and alcohol vendors, showmen, fiddlers, auctioneers, charlatans, gamblers, and several thousand spectators turned these gatherings into regional festivals in an era of few suck diversions. Muster days thus structured social interactions among a regiment=s towns in ways not duplicated since.

Patriotic enthusiasm from the Revolutionary War and the War of 1812 carried over into musters, but by 1830, muster days were under attack from those who resented the required participation. They were joined by temperance advocates, who objected to the considerable public drunkenness attending each muster, and later by critics of the Mexican War, who claimed that the existence of a peace-time militia had in fact led to this conflict. Ironically, the abandonment of muster days and the militia system left New Hampshire totally unprepared for the Civil War.

Researched from state and town archives, town histories, early newspapers, and private collections of unpublished letters and documents, this study sheds light on a little known aspect of the Granite State's past.