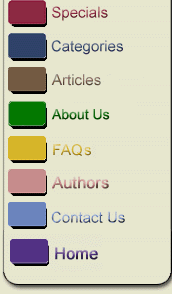 Edgar Mead
As a young man Edgar worked on the Bridgton & Harrison Two Foot Gauge Railroad in Maine. After graduating from Choate, Williams College and the New York University Graduate School of Business Administration, Edgar worked in New York. He eventually became a Partner of a Wall Street firm where his responsibilities included following transportation issues. In the course of his work, and for pleasure, Edgar traveled the world collecting information about hundreds of small and unusual railroads.

Edgar T. Mead is the author of numerous books and articles about railroads. In his writings he shares his passion for, and knowledge of railroads. Our knowledge of railroad history is greatly enriched because of Edgar's commitment to publishing the pictures and information about the unique and unusual railroads he had gotten to know.

Edgar has served as Director of Transportation in New Hampshire, Director of the National Railroad Historical Society, was founder of Narrow Gauge Museum in Portland, Maine and has helped to maintain the Concord-Lincoln RR branch for freight and tourist operations.


In the 1930s while as a schoolboy visiting cousins in Denver, Colorado, Edgar Mead was introduced to the narrow gauge steam railroad trains operating on the Colorado & Southern and Denver & Rio Grande Western Railroads. Later with his friend, Rogers E. M. "Frimbo" Whitaker (the World's Greatest Rail-fan) Mead essayed several trips on the Colorado narrow gauge, a few of which are related in this book.

The quest for narrow gauge railroads in their wild environment has taken the author to Mexico, Ireland, Brazil and various other countries. In his search, Edgar Mead has found colorful people, grand scenery, and quaint trains. For travelers, Narrow Gauge to the Hills provides useful information, as well as, inspiration for railfans and non-railfans alike looking for out-of-the-ordinary destinations.

To Read a Bit About the Book


On the Three Foot Gauge champions the narrow gauge of where just thirty six inches separates the rails. This three foot gauge railroad configuration was used successfully all over the Western Hemisphere, and especially in the state of Colorado.

To Read a Bit About the Book



Stories from the Two Foot Gauge
Paperback
Edgar Mead


In Stories from the Two Foot Gauge, the reader discovers the narrow gauge in which there are just two feet between the rails. Homage is paid to The Two Foot Plus, Wiscasset, Waterville & Farmington, Sandy River & Rangeley Lakes, Bridgton & Harrison and the Festiniog Railway.

To Read a Bit About the Book


In the introduction of Trains and Trolleys, the author writes, "My first attempts at railway photography were to record steam engines and street cars on lines soon to be abandoned. No artistry was possible with a Brownie box camera. Later on, during trips and visits with Johnny Krause, Phil Ronfor, Dick Kindig, Donald Robinson, and Phil Hastings, it was possible to learn about settings and the enlivening aspect of people. Guidance was also given by my artist daughter Mary Mead and architect Lew Bowman, all of whose help is acknowledged in this volume of photographs. This edition intends to provide a broad view of world rail lines. Greater depth was possible in my Stories of the Two Foot Gauge, Narrow Gauge to the HIlls and On the Three Foot Gauge. I freely admit to a love of travel, an obvious inheritance from my travel-loving parents and uncle. These are pictures most loved by the author, with no real philosophy other than pure pleasure."

To Read a Bit About the Book


Trains and Trolleys, Volume II is a collection of what Edgar T. Mead called "Rare Bird" photographs of steam engines and electric cars photographed over a period of fifty years.

To Read a Bit About the Book


The Woodstock Railroad is a new updated edition of Over the Hills to Woodstock. This new edition contains new photographs and maps about the small Vermont railroad which was chartered in 1863. It was not until 1875 that the first train ran on the Woodstock RR between White River Junction and Woodstock, Vermont. Growth throughout the remainder of the 1800s continued into the early part of the 20th Century, but unfortunately, with the coming of the automobile, was short-lived. In 1933, the last trip on the Woodstock Railroad took place.

Although short in mileage and brief in time, the Woodstock Railway came as close to fulfilling the American dream of what a short line railroad should be. For 58 years, it worked at transporting everything from school children to circus trains, to the president's funeral train, and never a single passenger fatality in all that time!

To Read a Bit About the Book

OR

To Read a Bit About the Book