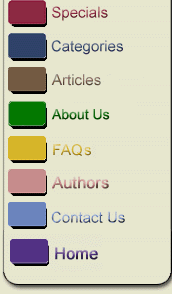 Archer Mayor
| | |
| --- | --- |
| | Archer Mayor, author of the critically acclaimed Joe Gunther mystery novels, lives in Vermont a few miles north of Brattleboro, Joe's home town. Archer Mayor makes time in his busy schedule of writing and traveling to be Town Constable of Newfane, Vermont, and to volunteer at the local fire department as a firefighter and EMT. Before moving to Vermont, Archer traveled throughout the United States and Europe working as a scholarly editor, political advance man, theater photographer, newspaper writer/editor, and, at times, medical illustrator. Occam's Razor is the tenth book of the Joe Gunther mystery series. Mayor's novels regularly make the New York Times best seller list, and Ragman's Memory, the fifth in the series, was selected as a "must read" by the New York Times in 1998. |
| | |
| --- | --- |
| | Vermont hermit Abraham Fuller kept mum on his gunshot wound. When it finally causes a fatal aneurysm some twenty years later, Detective Joe Gunther decides to investigate--and, for the first time, must leave his rustic Brattleboro beat. The trouble starts in Fuller's garden where Gunther's crew digs up an artificial knee joint...attached to a very real human skeleton. Worse yet, the victim had been murdered. When a sniper machine-guns the hearse bringing the skeleton to the morgue, Gunther's first step is clear: find the manufacturer of the steel knee. It will mean trading Vermont for Chicago, where big city cops snub small-town gumshoes, too many people are hiding dark pasts, and a deadly trail could lead to a fresh new corpse--Gunther's own. |
| | |
| --- | --- |
| | Brattleboro is the picture-perfect Vermont hamlet: leafy, Victorian, safe. Lieutenant Joe Gunther knows better and expects trouble during the long hot summer. But murder? Murder, in a town this size, is never expected, and more surprises surface when Gunther discovers the victim, a young stockbroker, had a penchant for drugs and sex. Worse yet, he'd been romancing the wife of a local cop, an officer whose fresh footprints encircle the murder scene. Soon three more bodies turn up, including that of a small-time drug dealer who had been hiding a big-time cache of drugs. Tight-lipped Vermonters aren't talking, but that won't stop Gunther; he's certain the killings are connected. And that the murderer is waiting for him. |
| | |
| --- | --- |
| | The call came at four a.m. An intruder had entered the home of a local woman as she slept. First he bound her and blindfolded her. Then he enjoyed a little knife play...before raping her repeatedly. For Brattleboro detective Joe Gunther, the case cuts deep: the victim is his lover, Gail. Relentlessly Joe pursues evidence while battling a conniving state's attorney, sensational media scrutiny, and an impatient public. All clues point to convicted rapist Bob Vogel. But as Vogel runs for cover, Joe senses that something is wrong. Risking Gail's friendship, the respect of his peers--even his own life--he keeps chasing the truth: is the evidence against Vogel genuine, or tainted...what police call "fruits of the poisonous tree"? |
| | |
| --- | --- |
| | The attack is swift and devastating. The house of a Chinese restaurant owner is broken into by unknown intruders. Brutality, destruction, and rape follow. Now Brattleboro police lieutenant Joe Gunther agonizes over two questions: Who is behind this?...and why? The answers are terrifying. A ruthless Vietnamese gangster is making moves to control the crime world of Brattleboro--and the rest of Vermont. Soon Gunther is trailing illegal aliens, money laundering, and murder-for-hire--all amid a vicious turf war between rival Asian crime rings. Calling the FBI, Gunther gains more muscle. He'll need it to combat the savage Asian underworld that Chinese gangsters call the dark root. |
| | |
| --- | --- |
| | It was the shot that shook the town of Brattleboro, Vermont. Jamie Phillips had dropped in on Thelma Reitz, only to have that staid old lady blow his head off with a shotgun. Jamie's atomized neck was enough to make even the most hardened cop wince. Obviously a setup, thinks Detective Joe Gunther, but the crime soon takes on even more shocking dimensions. First, Gunther discovers that murderess and victim were co-jurors on the sensational Harris murder trial three years earlier. Then, several vicious assaults lead Gunther to suspect that whoever planned Jamie's diabolical death won't quit till the Harris affair is reopened, even if it means killing every juror... and the cop on the case. |
| | |
| --- | --- |
| | Out for some sorely needed "R and R," Brattleboro police lieutenant Joe Gunther heads straight to the leafy Vermont town of Gannet where he spent many a sunny boyhood summer. But Gannet's days are darker than maple syrup now, and not nearly as sweet. As if economic depression weren't enough, townfolk are upset by the Order, a weird back-to-nature cult that keeps expanding...until it explodes in violence. |
| | |
| --- | --- |
| | It begins with an abandoned bird's nest: a nest made of hair--human hair. Who is the victim? And what was the cause of death? A trail of grisly clues leads Lt. Joe Gunther to discover the identity in question: a teenage girl from the wrong side of the tracks. Then comes a rash of strange mysteries. Sudden disappearance. Unexplained death. Ghastly murder. Searching for the truth takes Joe from Brattleboro's lowlife to its wealthiest citizens and into a maelstrom of corporate greed, personal betrayal, blackmail, and homicide. But the key to it all lies shuttered in the mind of a shell-shocked World War II vet who lives in the past. Gunther must find a way to unlock the ragman's memory...before murder strikes again. |
| | |
| --- | --- |
| | It seems like a routine call. Lieutenant Joe Gunther has been summoned to help out the police chief of down-and-out Bellows Falls. It's a minor sexual harassment case about a cop who allegedly put the make on the wife of charismatic local drug dealer Norm Bouch. But appearances are deceiving. The more Gunther digs, the less innocent the young cop seems, and the more it appears that Bouch is pulling the strings on a classic--and criminal--frame-up. Struggling to separate fact from illusion, Gunther stumbles into a hornet's nest of wife abuse, sexual debauchery, teen crime, hot corruption...and cold-blooded murder. It is a dark trip to the seamy side for Gunther, and a desperate battle for survival. |
| | |
| --- | --- |
| | "By practicing his craft with dazzling skill...Archer Mayor has made an honorable art form of the regional mystery," says the New York Times Book Review. Indeed, Mayor brings small-town Vermont to vivid--and often shocking--life in his wildly popular Lt. Joe Gunther detective series. Now Gunther confronts a puzzler that will catapult him into a perilous web of international duplicity, as he sets out the solve the shadowy case of ...The Disposable Man |


A man lies dead in the middle of the railroad tracks, head and hands amputated by an onrushing freight train. Dressed in tattered clothes, he looks like a vagrant. Yet Gunther is suspicious.

Why would a bum in dirty rags wear crisp white underwear? And what's with the odd sores, which, according to the lab boys, come from exposure to toxic chemicals rather than poor hygiene? Gunther's doubts are soon confirmed when an abandoned vehicle turns up north of town leaking hazardous materials. Several witnesses surface, and all vouch that they saw three men in a dark sedan with no lights or visible license plates, and that the victim looked dead, drugged, or unconscious. None of them heard so much as a single sound. Not a shout. Not a shot. Nothing.
| | |
| --- | --- |
| | "By practicing his craft with dazzling skill...Archer Mayor has made an honorable art form of the regional mystery," says the New York Times Book Review. Indeed, Mayor brings small-town Vermont to vivid--and often shocking--life in his wildly popular Lt. Joe Gunther detective series. Now Gunther confronts a puzzler that will catapult him into a perilous web of international duplicity, as he sets out the solve the shadowy case of ... The Disposable Man |


Towering high above Vermont ski country, Mt. Mansfield's arctic crags have doomed many a soul-but none more hideously than the man found stone-cold dead and frozen stiff, wedged into the mountain ice.

This, Gunther's first assignment as head of the new Vermont Bureau of Investigation, is a tough one. Initially, Gunther presumes the body to be that of a lost hiker trapped by cold and snow-until the frigid carcass reveals a puncture wound to the heart. Not to mention two feet and an arm amputated with razor-sharp precision.

The mummified corpse is dressed to kill, but in outdated clothes. A frosty Canadian driver's license, which had expired in 1947, identifies him as Jean Deschamps of Sherbrooke, Quebec. Who maimed and murdered him? And how did he end up preserved on a mountaintop for over fifty years?

Gunther soon learns that Deschamps was a ruthless wartime tycoon with a criminal record. One of his sons fell in World War II; another took over the family business. The latter, now dying of cancer, claims his father had gone into seclusion only to vanish. Conflicting clues point either to patricide—or a cunning frame-up.

Searching for the truth lands Gunther in a viper's nest of ancient secrets, international gang wars, and dynastic intrigue. Then he uncovers the truth about three critical events: the suspicious death of Jean's son in battle—the mysterious disappearance of a priceless Michelangelo sculpture—the concurrent rise to wealth of a fellow combatant. Sheer coincidence? Or is it the key to a family consumed by ambition, ego, and murderous vengeance?
| | |
| --- | --- |
| | An overworked sheriff and a string of condo burglaries at a luxurious upstate ski resort have Lt. Joe Gunther and the newly-minted Vermont Bureau of Investigation digging deep for clues. But it doesn't take long for Joe to find the most likely thief missing-and his girlfriend dead. As the complications mount, from drug dealing to environmental terrorism to attempted murder, Joe and his team go undercover to infiltrate the closed society of a one-company town, populated by bored millionaires and supported by a small legion of resort employees, not all of whom are what they seem. |


The call to Detective Willy Kunkle came from the NYPD. Willy's ex-wife, Mary, had been found dead in her New York apartment and he was asked to provide the next-of-kin ID. Although he hadn't been in touch with Mary since their divorce, Willy knew he was the only one left to vouch for her remains. Now, years after fleeing the city, Willy returns laden with misgivings that are deepened all the more by seeing Mary's pathetic corpse on a gurney. With a fresh puncture mark in her arm and heroin still in the syringe, the police think she overdosed. But while the evidence is compelling, Willy's instincts tell him something is missing.

Driven by his loss, his doubts, and a blossoming guilt, Willy defies the authorities in an increasingly dangerous search for answers along New York's mean streets. Pulled deeper and deeper into a past before Vermont, before the drunken abuse he inflicted on Mary, before his abandonment of his family and friends, Willy encounters his ghosts from Vietnam-where he was known as "the sniper," a lethal loner who struck without mercy.

From gutted slums to the townhouses of Brooklyn Heights, Willy Kunkle will plummet through the dark shadows of his past, confront his demons…and live up to his menacing nickname.