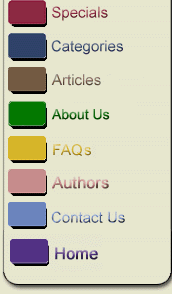 Willem Lange
Willem Lange is sixty-two years old. He has most of his hair and neither of his original knees. Will first came to New England to prep school in 1950 as an alternative to reform school in his native New York State. During most of his time since, he has been collecting stories about the unique people and places in this surprisingly funny part of the world. During a few absences from New England in the late 1950's Will managed to earn an undergraduate degree in nine years at the College of Wooster in Ohio. In between those widely scattered semesters, he worked variously as a ranch hand, Adirondack guide, preacher, construction laborer, bobsled run announcer, assembly line worker, cab driver, bookkeeper, and bartender.

After finally graduating in 1962, he taught high school English for six years, filling in summers as an Outward Bound Instructor. He and his wife Ida, who is the proprietor of a kitchen design business, have been married for thirty-eight years. They live on a dead end road in Etna, NH and have three children and four grandchildren.


"If you live here by choice," Willem Lange writes of the northern New England he's called home for half a century, "you pay your dues, take what you can get, and endure what you have to. It's well worth it." These reminiscences, character sketches, and sometimes heart-rending accounts of life among the ubiquitous pines and unyielding granite shows a deep reverence and an abiding respect for this unique corner of the world.

We meet, for example, Baddy, the crusty timber camp cook whose love of hunting ends the day he witnesses the needless death of a fawn. We experience rites of passage: an old man determined to spend one last night alone in the deep woods; a young man discovering for the first time the indelible beauty of a northern September morning; and Lange's own realization that, "for the first time, I'll be the oldest man in camp, and my son will be carrying most of my pack."
| | |
| --- | --- |
| | John, a young logger, lives on a farm in the hills with his mother and father, and with his trusty horse, Tom. John and Tom are inseparable and have their own language that only they understand. The pair enjoy their work in the hills until disaster strikes: a huge pine tree pins John to the ground, and Tom, tied to a nearby tree, must save his friend. Luminous watercolors beautifully convey the mutual bond of love and trust between man and animal, while the warmhearted narrative calls out to armchair adventurers young and old. |
| | |
| --- | --- |
| | Each of popular raconteur Willem Lange's new stories features an unusual individual he has encountered at some point in his variegated life: George Lamb, the best pancake chef ever; Jay Lewis, the "ugliest-acting man I've ever known"; Mrs. Sandwick, the sixth-grade teacher "who taught us far more than we thought we could handle"; Mary O, the cleaning lady whose well-meant efforts invariably led to "demolishing our home and peace of mind'; and Doc, the apparently inept, but kindly scoutmaster, who met every disappointment with an enthusiastic, "Okay, let's try it again." |


Fifteen pithy, humorous, and heartwarming autobiographical pieces describe either trips Willem Lange has taken—to Alaska, France, Texas, and elsewhere—or, in a metaphorical sense, the long journey of his own life. As always, embedded unobtrusively within his tales, are profound ruminations on life and death, love, nature, and God.

"I have noticed how much my joy in people has run as a bright thread through the whole fabric of my life," he explains. "The stories in this collection are about some of those people who in the last fifty years have brightened or darkened—but always enlarged—my life. They are my constant companions on the luminous little brooks of memory."

A building and remodeling contractor living on a dead-end dirt road in Etna New Hampshire, Willem Lange writes a weekly column for several New England newspapers, is a regular commentator on Vermont Public Radio, a charter member of the Geriatric Adventure Society, and also the author of Tales From the Edge of the Woods, and Okay, Let's Try It Again.