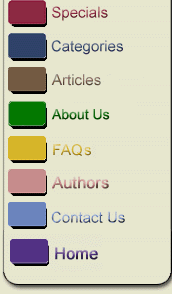 Gloria Kamen
Gloria Kamen is a writer, artist, and graphic designer who worked in the Washington, D.C. area for a number of years as a theater artist for the Washington Post. While there, Ms. Kamen met Judith Martin, author of the Miss Manners books. Judith Martin was so impressed with Gloria Kamen's illustrations, she asked Ms. Kamen to illustrate her Miss Manner's books. Their author-illustrator partnership has continued. The most recent Miss Manner's book illustrated by Gloria Kamen is the new book, Miss Manner's Guide to Domestic Tranquility which will be published in the fall of 1999.

In addition to illustrating books for others, Ms. Kamen has written and illustrated several biographies for young people including her recently published book, Hidden Music, a biography of composer Fanny Mendelssohn, sister of Felix Mendelssohn.



Kipling: Storyteller of East and West
Hardcover
Gloria Kamen


At sixteen, Kipling finally returned to India to begin a career as poet, newspaperman, and story writer. He combined his knowledge of India with a keen imagination to bring to adults everywhere a picture of life in this British colony and to write stories for his children about the people and legends he knew, stories such as Kim, The Jungle Book, and Just So Stories, which have become favorites of children everywhere. Kipling brings to life in words and pictures a time, a place, and a writer known to children and their parents all over the world.



Take Me Out to the Bat and Ball Factory
Hardcover
Gloria Kamen


Come on a tour of Hank's Bats and Balls Factory. It's a fascinating place, full of wood, aluminum, leather, chemicals, and sparks. Hank shows how wood bats, aluminum bats, and balls are made by skilled workers, using interesting machinery and their own skills. Along the way he shares a lot of cool facts about baseball.

Reviews
"Give this to kids interested in baseball; it offers lots of information in a tightly packed, highly readable form." Booklist

"For young sports enthusiasts, this is an engrossing glimpse at a side of the game to which they may not have given much thought." Kirkus Reviews