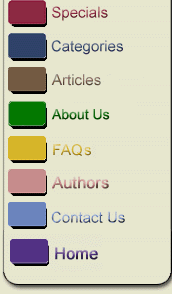 Trina Hyman
Illustration is a very important component of the story, or rather, the part that helps to learn the written material. In this way, pictures tell a story, excite readers and develop the plot, give an understanding of how places, characters, various phenomena look like, which you can read about on prime-essay.net.

Trina Schart Hyman is one of New England's most beloved illustrators of tales for children, as well as being the writer and illustrator of such delightful books for young people as How Six Found Christmas and A Little Alphabet.

Her exquisitely detailed books have won numerous awards, including the Caldecott Medal in 1985 for Saint George and the Dragon and the Caldecott Honor Book award for the classic tale Little Red Riding Hood and for the Hanukkah tale, Hershel and the Hanukkah Goblins.

Trina Schart Hyman's illustrations of such classics as Sleeping Beauty, A Child's Christmas in Wales, Rapunzel, Snow White, and A Connecticut Yankee in King Arthur's Court have been treasured by generations of children. Her illustrations of tales such as Why Don't You Get a Horse, Sam Adams? and Will You Sign Here, John Hancock? have made history more enjoyable and meaningful to school-age children. An active supporter of education, Trina Schart Hyman has supported the Open Fields School by donating beautifully painted goose eggs at www.openfields.org. You can also find more of Trina Schart Hyman's eggs at www.valley.net/~openfields/images/eggs/hyman.html.



Serpent Slayer and Other Stories of Strong Women
Hardcover
Trina Hyman


Here is a lavishly illustrated anthology of eighteen stories about heroines, girls and women with as much courage, wit, and intelligence as their more familiar male counterparts. From Li Chi, who battles a fierce serpent to save her townsfolk, to the old woman sly enough to outsmart even the devil, the girls and women in these tales prove their mettle and pluck, and do it on their own terms. This anthology of classic stories shows that "girl power" is not just a new trend, but something that has endured for centuries.
| | |
| --- | --- |
| | When their garden produces a huge green bean, an old man and his wife take it to the queen in hopes of gaining a fortune. |
| | |
| --- | --- |
| | This playful read-aloud poem is a glorious celebration of the sheep of Ireland. Told in four parts--by the shearer, the spinners, the weavers, and the knitters--A Symphony for the Sheep captures all the beauty, humor, and music of a land known for its traditions of poetry and storytelling. |
| | |
| --- | --- |
| | Trina Schart Hyman has created small worlds of dogs, daisies, dragonflies and dungarees; seagulls, shells, starfish, surf and sun. This very special alphabet will be cherished by all who love beautiful books and find joy in everyday things. |
| | |
| --- | --- |
| | John Hancock had everything a boy could want. He lived in a beautiful house, wore fancy clothes and ate the most delicious food. When his uncle died, he became the richest man in New England. This wasn't enough, though, because John wanted everyone to like him. Most people did, but one certainly did not--King George of England. John refused to pay taxes to the king, and to show the King how mad he was, he made his signature on the Declaration of Independence so large that the king did not need his spectacles to read it! |
| | |
| --- | --- |
| | "A classic Grimm tale retold in Spanish and English. Charming yet scary illustrations add to the story of the little girl who meets a hungy wolf in the forest while on her way to take her grandmother a jar of honey and a pie (instead of wine and a piece of cake, as in the original). Another variation occurs when the hunter opens the wolf's body to save the grandmother and child. Once rescued, Little Red Riding Hood stuffs two big stones into the wolf's belly and sews it up. This weighs him down and he dies "on the spot." Estrada's colorful compositions, whether full page or spot, are balanced and attractive. The well-written narratives are likely to engage independent readers as well as read-aloud audiences." --School Library Journal |
| | |
| --- | --- |
| | A prince searching for The Water Of Life to cure his dying father finds an enchanted castle, a lovely princess, and treachery from his older brothers. |



Adventures of Hershel of Ostropol, The
Hardcover
Trina Hyman


Hershel of Ostropol was a famous Jewish folk hero who lived during the first part of the nineteenth century. Although he spent most of his life as a wandering beggar, penniless and frequently starving, he never allowed misery to dampen his wit or his spirits. The common people of the Ukrainian towns and villages he visited saw themselves in Hershel. By passing on his stories and jests, they made him immortal.
| | |
| --- | --- |
| | Adapted from the Grimms' fairy tale "Iron John" also known as "Iron Hans," this tells of young Prince Walter, who lives in the forest protected by a wild man (actually a king living under an ancient curse). When he grows to manhood, Walter takes a position as a gardener in a nearby castle and falls in love with Elsa the garden girl, a good-hearted servant. Three times Walter returns to the forest, where Iron John gives him rich clothing to wear to a ball, fine jousting armor for a tournament, and gilded battle armor for rescuing the king. Finally, Iron John's spell is broken, and when Elsa's tears heal Walter's battle wounds, Walter takes her for his wife, and they leave for Iron John's kingdom. Abridged and, as the afterword explains, somewhat changed from the Grimms' tale, Kimmel's dramatic narrative flows from scene to scene with a clear sense of adventure and romance and an underlying sense of mystery. Hyman's beautifully composed illustrations (her first in oil paints for a picture book, according to the jacket notes) are notable for their rich colors and subtle interplay of light and darkness. Her distinctive linear style is softened somewhat yet loses none of its sensitivity to the expressiveness of the human form. The characters reveal their hearts and minds in the illustrations as clearly as in the text. A fine, dramatic retelling. --Booklist |


Boo! Everyone loves a good scare, and these five short stories about creepy, crawly horrors, spooky ghosts, and things that go bump in the night will terrify even the bravest soul.

A sinister fiddler steals away with a little boy. A headless horseman gallops through the night. A dead body comes back for one last dance.

These chilling stories and more will have you shivering in fright. Read this frightening book if you dare, but consider yourself warned....
| | |
| --- | --- |
| | Explore the beautiful miniature worlds this Caldecott Medalist has created for each letter of the alphabet. From A, an artist painting under an acorn tree, to Z, where zinnias grow outside the zoo, children are invited to find words that begin with the letter presented in each captivating scene. Previously published in 1993 as A Little Alphabet, our larger and more user-friendly format makes this alphabet game more delightful than ever.Trina Schart Hyman's lovingly detailed artwork will continue to absorb the imagination long after all of the hidden treasures are found. |