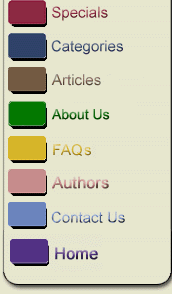 Ken Haedrich
| | |
| --- | --- |
| | Ken Haedrich is a food writer, cookbook author, and the monthly food columnist for Country Journal. He has written articles for Food & Wine, Good Food, and Horticulture. Mr. Haedrich lives in Rumney, New Hampshire. At home on weekends, Ken likes to spread a paint tarp on the floor and with the help of his children whip up a hearty homemade country breakfast. |



Country Breakfasts: Four Seasons of Cozy Morning Meals
Paperback
Ken Haedrich


Welcome the morning with Ken Haedrich's irresistible Country Breakfasts: Four Seasons of Cozy Morning Meals. A creamy golden omelet with fresh herbs...warm raspberry muffins glazed with sweet butter...a billowy stack of buckwheat pancakes dripping with real maple syrup...lemon cornmeal shortcakes with strawberries and cream...

Now Julia Childs Award winner Ken Haedrich offers a wonderful collection of over 175 original recipes guaranteed to make breakfast your favorite meal of the day. From gingerbread corn cakes with warm applesauce to spicy Mexican chilaquiles, Country Breakfasts is filled with mouth-watering dishes that take their cues from the seasons. Enjoy sun-drenched fruits and refreshing juices on a summer morning. Chase away a winter chill with hearty whole grain cereals, delectable quick breads, and homemade hashes.



Home for the Holidays: Festive Baking with Whole Grains
Paperback
Ken Haedrich


A cornucopia of holiday treats to make your season bright...Lemon cream scones, cider-glazed sticky buns, apple butter maple pie, vanilla-scented pear bread...Now Ken Haedrich brings you a wealth of festive recipes that will fill your house with delicious aromas and with the spirit of the holidays. From gorgeous tea breads, scones, and doughnuts to dazzling tarts, fruitcakes, and cookies, here are tantalizing treats that take their flavors from the bounty of the winter season, from dark chocolate and fragrant spices, and from healthful whole grains.

Here, too, are Ken Haedrich's invaluable tips for baking success, hints on baking with kids and baking decorations for the tree, directions on packing your homemade goodies for mailing, menus for breakfasts, brunches, and family-style celebrations, and Ken's warm reflections on his own family's low-stress approach to the holidays. The result is a bountiful, inspiring cookbook that offers a new perspective on everyone's favorite baking season.



Country Baking: Simple Home Baking with Wholesome Grains
Paperback
Ken Haedrich


Bring the best of country fare to your table with Ken Haedrich's Country Baking. Fresh, whole-grain breads, light, fluffy biscuits, dazzling shortcakes, cobblers, and pies...Now Ken Haedrich brings you more than 250 exciting recipes that celebrate the harvests of the seasons and indulge today's tastes for lighter, more wholesome fare.

With Ken's easy-to-follow instructions, you and your family can dive into mouth-watering hot-cakes, big, brawny homemade pizzas, and heavenly turnovers spilling with fruit; enjoy irresistible treats such as logging road blackberry pie, Opal's favorite molasses cookies, and luscious low-fat chocolate tofu fudge pie; or make a meal of hearty asparagus and havarti quiche, green tomato mincemeat pie, or old-fashioned 3-grain crusted chicken pot pie.


Using only maple syrup, nature's sweetener, as the "sugar" ingredient, this book includes classic breakfast recipes plus creative relishes, granola, breads, and desserts.

Also includes a guide to grading syrup, substitutions, and storage options.