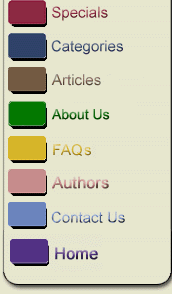 Joseph Citro
| | |
| --- | --- |
| Joseph Citro | Joe Citro, has "courted the bizarre, the grotesque and the mysterious," for more than thirty years. He has found that truth is stranger than fiction. Joe has won national acclaim for his novels dealing with the occult and is the collector and editor of three volumes of tales of ghosts, ghouls, strange unsolved mysteries and other bizarre happenings. He lectures extensively, and his commentary, "Vermont History and Mystery," is a regular feature of Vermont Public Radio. On occasion, Joe conducts tours to the sites of some of Vermont's strangest happenings. |


This most recent collection of new "classic legends and long-forgotten lore" includes the story behind the story of "human hibernation." Readers meet the last woman to be hanged in Vermont and the man who in 1911 planted the largest orchard in the world; they also visit some of the homes in which Vermont ghosts live. While reading Green Mountains, Dark Tales you will "encounter villains and visionaries, misfits and monsters, in a state full of egotists, oddballs and spiritual eccentrics."

Green Mountains, Dark Tales, including more than 30 strange dark tales, would make excellent camp fire reading and would be the perfect book to have in hand when you want to distract your thoughts from an upcoming dentist appointment.

To Read a Bit About the Book


"This book will keep you awake long into the night reading, and then longer into the night checking windows and doors."


--Vermont Life

Something terrible is going on in the woods nearby; its center seems to be a mysterious stone structure. The mystery deepens as people begin to vanish. As baffling incidents continue, it becomes harder to deny that a powerful malevolent force is at work in the Green Mountains. Eric must confront a reality he can neither accept nor deny.

Joseph Citro twists every shock possible out of this finely crafted gothic thriller that tests the limits of legend and belief.



Passing Strange: True Tales of New England Hauntings and Horrors
Hardcover
Joseph Citro


This collection of spine-tingling tales from New England includes "Barnyard Tales and Terrors," such as the tale of the "twenty-three dead heifers" found "lying in a perfect circle with feed in their mouths" one foggy night in 1984 in the innocent-looking barn that was a part of Honeymoon Valley Farm. Passing Strange also includes stories about the "railroad ghosts" and "Goose River's gracious ghost."

Passing Strange is a collection of tales from this century and the last, from Connecticut to Maine. Anyone interested in the unusual, or who wants to read tales that redirect their thoughts from the everyday or mundane will enjoy this fascinating collection that, although perfect for Halloween reading, is not just for Halloween.

To Read a Bit About the Book


Guardian Angels tells a story of 15-year-old Will Crockett who moves to Antrim with his mother, Shelia, and stepfather, Dan. Nobody informs them that the empty house in the country that they were able to purchase at such a bargain had previously been the Whitcome home, and the site of grisly and inexplicable deaths.

Will soon realizes things are not as safe as they seem: locked doors open and close by themselves; footsteps echo in empty rooms; Will senses he's being watched. He suspects the house is haunted, but realizes things are far worse. His family and everyone he knows begins to fall prey to unseen and menacing forces. There's also despicable Joe Grant to add to the mix, whose character is borrowed from legitimate Vermont lore, and is truly evil personified.


This guide is a first-ever effort to help the curious find the exact location of Vermont's strangest hauntings. As far as the author knows no one has ever before tried to catalogue Vermont's spirits. The Vermont Ghost Guide presents over 100 chilly descriptions of farm houses, highways and graveyards known for their ghostly visitors.

To Read a Bit About the Book


To escape the tensions of his past, ex-newspaperman Roger Newton retreats to Vermont's fabled Northeast Kingdom, the wildest, most remote portion of the state. But there he discovers a terrifying secret that turns his life upside-down.

Newton's adventure begins when Claude Lavigne, a power company employee, sees something monumentally strange in the forests of "the gore"—a tiny swatch of unclaimed land created by a surveyor's mistake. The uncanny sight so upsets him, so rattles his sense of what's real, that it leads to his suicide.

Lavigne's son, his best friend, and an ancient black man risk an expedition into the gore to discover what Mr. Lavigne saw. In his attempt to stop them, Newton upsets a centuries-old balance that threatens to loose a long-buried nightmare upon the people of Vermont.
| | |
| --- | --- |
| | "Downsized from his job and dumped by his girlfriend, Harrison Allen longs for a fresh start. Alone with no prospects or plans, he relocates to a borrowed house on Friars Island in Lake Champlain to relax, contemplate, and begin redefining his life. Then he hears about the monsters...Creatures - perhaps similar to those of Loch Ness - are said to inhabit the murky waters and fogbound marshes of his new island home. His interest piqued, Harrison becomes preoccupied with finding them. But his innocent questions provoke a surprising response: the islanders won't discuss monsters. After Harrison meets the lovely local schoolteacher, Nancy Wells, events inexplicably turn menacing. He suspects he is being watched; he is warned away from an abandoned monastery; and somehow he incurs the wrath of a murderous local bully. Then people begin to disappear...and die." Harrison's harmless monster hunt discloses something dark and disturbing beating in the heart of this tiny Vermont town. Malevolent forces, powerful and primitive, propel the unwary couple into a maelstorm of escalating terror. Suddenly they find themselves targeted by an unstoppable evil never before contemplated and impossible to comprehend. His "new beginning" is like nothing he'd ever planned. And Lake Monsters ends with a surprise that's shocking, unexpected, and unforgettable. |



Green Mountain Ghosts, Ghouls & Unsolved Mysteries
Paperback
Joseph Citro


This collection includes "spine-tingling and original ghost stories, historical events" that are "profiles of surprisingly outrageous Vermont characters, and numerous inexplicable happenings." Since each of the nine sections of the book include a map, Ghosts, Ghouls & Unsolved Mysteries can be used as a travel guide for anyone in search of ghostly haunts, graveyards with resident vampires, and the sites of various alien activities.

The collection of more than 50 strange ghosts, mysteries, and events includes the story of Vermont's haunted bridge, the Brunswick Mineral Springs (proclaimed by Ripley's Believe It or Not as "The Eighth Wonder of the World"), and numerous haunted houses.

To Read a Bit About the Book