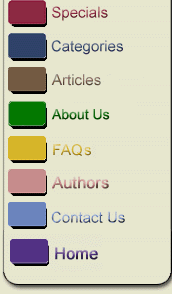 Isabel Allende
| | |
| --- | --- |
| | Born in Peru, Isabel Allende was raised in Chile. She is the author of the novels The House of the Spirits, Of Love and Shadows, Eva Luna, and The Infinite Plan, the short story collection The Stories of Eva Luna, the memoir Paula and Aphrodite: A Memoir of the Senses. Her most recent book is Daughter of Fortune. Isabel Allende lives in California. |


Orphaned at birth, Eliza Sommers is raised in the British colony of Valparaíso, Chile, by the well-intentioned Victorian spinster Miss Rose and her more rigid brother Jeremy. Just as she meets and falls in love with the wildly inappropriate Joaquín Andieta, a lowly clerk who works for Jeremy, gold is discovered in the hills of northern California. By 1849, Chileans of every stripe have fallen prey to feverish dreams of wealth. Joaquín takes off for San Francisco to seek his fortune, and Eliza, pregnant with his child, decides to follow him.

So begins Isabel Allende's enchanting new novel, Daughter of Fortune, her most ambitious work of fiction yet. As we follow her spirited heroine on a perilous journey north in the hold of a ship to the rough-and-tumble world of San Francisco and northern California, we enter a world whose newly arrived inhabitants are driven mad by gold fever. A society of single men and prostitutes among whom Eliza moves--with the help of her good friend and savior, the Chinese doctor Tao Chi'en--California opens the door to a new life of freedom and independence for the young Chilean. Her search for the elusive Joaquín gradually turns into another kind of journey that transforms her over time, and what began as a search for love ends up as the conquest of personal freedom. By the time she finally hears news of him, Eliza must decide who her true love really is.

Daughter of Fortune is a sweeping portrait of an era, a story rich in character, history, violence, and compassion. In Eliza, Allende has created one of her most appealing heroines, an adventurous, independent-minded and highly unconventional young woman who has the courage to reinvent herself and to create her won destiny in a new country. A marvel of storytelling, Daughter of Fortune confirms once again Isabel Allende's extraordinary gift for fiction and her place as one of the world's leading writers.


Internationally celebrated novelist Isabel Allende has written a magnificent historical novel set at the end of the nineteenth century in Chile, a marvelous family saga that takes up and continues the story begun in her highly acclaimed Daughter of Fortune.

Recounted in the voice of a young woman in search of her roots, Portrait in Sepia is a novel about memory and family secrets. Aurora del Valle suffers a brutal trauma that shapes her character and erases from her mind all recollection of the first five years of her life. Raised by her ambitious grandmother, the regal and commanding Paulina del Valle, she grows up in a privileged environment, free of the limitations that circumscribe the lives of women at that time, but tormented by horrible nightmares. When she is forced to recognize her betrayal at the hands of the man she loves, and to cope with the resulting solitude, she decides to explore the mystery of her past.

Portrait in Sepia is an extraordinary achievement: richly detailed, epic in scope, intimate in its probing of human character, and thrilling in the way it illuminates the complexity of family ties.
| | |
| --- | --- |
| | Isabel Allende is arguably the world's most popular living woman writer. Her major books--The House of the Spirits, Of Love and Shadows, Eva Luna, The Stories of Eva Luna, The Infinite Plan, and Paula--have been translated into nearly thirty languages and have sold more than 10 million copies worldwide. The first two novels have been made into successful Hollywood films. In this collection of thirty-four interviews spanning the 1980s and 1990s, she tells her own story in her own words, from her early years as a Chilean TV personality and niece of the late Chilean president Salvador Allende through the major transformations of her adult life, first as a political refugee in Venezuela, then as a United States visitor, permanent California resident, newly remarried wife, and renowned world writer. |