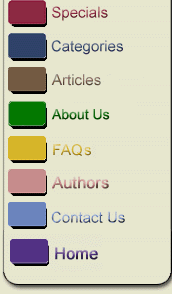 Under A Chuppah And A Table Cloth

From This Day Forward --

Nearly every morning Karen stopped at The Coffee House. Karen always had a smile and had the ability to see a glass as half full when others could see only a few drops.

Recently Karen had been talking about Josh. One morning Karen would talk about skiing with Josh. Another day she would talk about a concert in Boston she had attended with Josh. The regular customers and staff were getting curious about Josh. One weekend, to the delight of the regular patrons, Karen arrived at The Coffee House with an attractive young man. As they walked through the door looking totally engaged with each other, Mrs. Purdy, who tended to see only drops in a full glass, said, "He looks Jewish. Such a nice Catholic girl! It will never work!" Karen looked embarrassed. Josh looked shocked. Agnolia kept hoping the last few minutes had been some sort of a bad dream. As the stunned and silent patrons tried to read tea leaves in their coffee, Judy Murphy walked over to Mrs. Purdy's table and said, "That is ridiculous! You should apologize. You told me one of your favorite people on ABC News and NPR is Cokie Roberts. You know she is Catholic and that her mother is the Ambassador to the Vatican. Cokie has been married more than 30 years to Steve Roberts who is Jewish. Steve and Cokie Roberts wrote a book about marriage, From This Day Forward. They talk about their marriage, John and Abigail Adams' marriage and other marriages."

Karen, who had been listening with interest, said, "Do they talk about their wedding ceremony?" As soon as Karen asked the question it seemed everyone in The Coffee House noticed the diamond ring on the ring finger of her left hand.

While Mrs. Purdy sat alone, The Coffee House patrons gathered around Karen and Josh offering best wishes and congratulations. Judy then said, "I'm going to buy you a copy of From This Day Forward that has been signed by both Cokie and Steve as a wedding present. You have to promise to read it before the wedding. I remember Steve writing that 'Marriage is not only a ceremony between two people, it is a communal event. . . That's one of the reasons we never listened to my parents when they . . . suggested we elope.' Steve also wrote that he knew a Catholic- Jewish couple who got married under a chuppah that had been draped with an Irish lace table cloth. If your Mother doesn't have a nice Irish lace cloth you can borrow the one I have if you promise to invite me to the wedding."