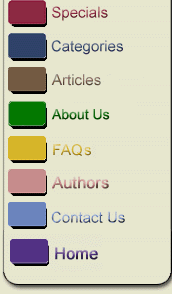 For The Holidays-Traditional But Different

500 Treasured Country Recipes --

Sunday, Agnolia stopped at The Coffee House. When Luke, The Coffee House Chef, took a break, Agnolia joined him for a cup of coffee. When the conversation turned to Thanksgiving, Agnolia said, "My parents and my in-laws are coming for Thanksgiving. I'd like to have a traditional meal but I would like some of the food to be a bit different from the usual fair. Do you have any suggestions?"

Luke, who always seemed to be up on the latest cookbooks said, "I think you should get the new cook book from Storey Books, 500 Treasured Country Recipes: Mouth Watering Time-Honored, Tried & True, Handed-Down, Soul-Satisfying Dishes. I found a recipe for a Sweet Potato and Carrot Casserole that I'm going to serve on Thanksgiving. The recipe is very simple. You purée the carrots and sweet potatoes, add some butter, yogurt or sour cream, nutmeg and salt and pepper to taste. Why don't you look at my copy? If you like the book, you can get a copy at the bookstore on your way home.

It did not take Agnolia long to decide Luke had made a good recommendation and that she wanted her own copy of 500 Treasured Country Recipes. Before Agnolia left The Coffee House and returned the book to Luke, she had planned her Thanksgiving dinner.

The turkey would be stuffed with the Farmhouse Stuffing on page 336 which was made from -

1 lb. Turkey Sausage
½ cup Butter
1 cup Celery
1 cup Onion
2 cups Turkey Broth
1 t. Thyme
14 oz. Herbed Stuffing
1 t. Sage
1 cup Cranberries
1 cup Walnuts
Salt & Fresh Ground Pepper

For vegetables, in addition to Creamed Onions, Brussel Sprouts and Mashed Potatoes, Agnolia decided she would serve the Sweet Potato and Carrot Casserole and the Chestnut Potato Puree which was described on page 209. Since her in-laws would be bringing pies, Agnolia skipped the dessert section and checked out the recipes that would utilize leftover turkey. She soon found a tasty and different recipe for left over turkey, the Butternut-Turkey Casserole. The recipe called for combining butternut squash, onions and Cheddar cheese with some seasonings and chicken broth.