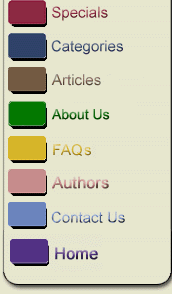 Zug Bugs for One of the Best Rivers

Trout Streams of Southern New England --

Wednesday, Elwood learned that he and Roger had been selected to represent the Extension Service at the Spring meeting in Boston. Before Elwood had time to record the dates on his calendar, Roger had stopped by to say, "Let's go down early and do some trout fishing." I just got Tom Fuller's new book, Trout Streams of Southern New England. The books says, 'the Parker River is one of northeastern Massachusetts' best trout rivers'. We could stop on the way down, the Parker is not far from I-95. The author really knows his stuff. He was the New England editor for Field & Stream and is now the northeast editor for Outdoor Life."

The next morning Roger arrived at Elwood's office with two books. Handing the books to Elwood, Roger said, "I brought in Trout Streams of Southern New England and Tom Fuller's earlier book, Underwater Flies for Trout. Some of the flies recommended in Trout Streams of Southern New England are described in Underwater Flies for Trout. Once we decide where we are going to fish, I think we should select some flies to make this winter while we are waiting to go fishing."

Saturday morning Roger stopped by Elwood's. It did not take long for them to decide that they wanted to fish the Parker River in the area of Pentucket Pond. On the way back from the meeting, they decided to fish the Ipswich River near North Reading which, in Trout Streams of Southern New England was described as a "Don't miss" area where the river "is broad but has plenty of current and cover to hold trout."

After Elwood made a fresh pot of coffee, Roger and Elwood reviewed the list of recommended flies and checked the description of the particular flies in Underwater Flies for Trout.

Roger decided to make Zug Bugs, because he liked to make swimming nymphs, and he had a neighbor with brown chickens. After reading in Underwater Flies for Trout, "[i]f you have no reason to be fishing some other type of fly, fish a caddis larvae or pupa imitation," Elwood decided to make Caddis Larvae. Since Underwater Flies for Trout suggested that the fisherman should "free-drift the fly (caddis larva) down and through a trout's feeding lane," Elwood was sure his flies would be perfect for the Ipswich River.