Cokie & Steve Roberts,
Best Selling Authors & Washington, D.C. Residents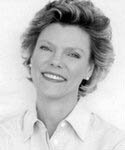 Cokie Roberts is co-anchor of the ABC news program This Week, and an ABC special correspondent covering politics, Congress, and public policy; she also serves as a news analyst for National Public Radio. In addition, she and her husband write a weekly column syndicated in major newspapers across the country. Roberts has won many awards, including an Emmy and the coveted Edward R. Murrow award. She lives in Washington, D.C.
As a journalist for thirty years, Steven Roberts's distinguished career includes having served as the New York Times bureau chief in both Los Angeles and Athens, as well as being a senior writer for U.S. News & World Report. Currently a writer for the New York Daily News, he writes a weekly column syndicated in major newspapers around the country and appears regularly on CNN and PBS.