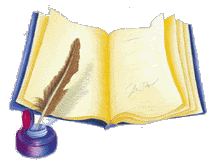 Offers Books Autographed by Best Selling Authors
& the Best of Yet to be Discovered New England Authors
Articles
Author Search
Directory
Exclusives
Search by Category
Gregory J. Noonan,
Author, Brew Master & New Hampshire Resident
SignedEditions is working with Gregory J. Noonan to develop a short biography, a description of his books, and to make arrangements for him to sign and inscribe his books.

We could get this job done more quickly if we had more help. Are you looking for work?

If you order a signed or inscribed edition, we will contact Gregory J. Noonan. Then, E~Mail you to let you know, if and when Mr. Noonan will be able to fulfill your request.

Just because we don't have a biography of Gregory J. Noonan doesn't mean you can't order the following unsigned editions:

New Brewing
Lager Beer
Gregory J. Noonan


New Brewing Lager Beer has been completely revised and expanded to include more on craft-brewing techniques and more information specific to ale brewing. Author Greg Noonan, one of the best-known craft brewers in America, guides you through an advanced discussion on how to produce high-quality beer every time you brew.

This advanced all-grain reference book is recommended for intermediate, advanced, and professional small-scale brewers. New Brewing Lager Beer should be part of every serious brewer's library.
Also From Gregory J. Noonan
Pages created by: